YHA MEI HO HOUSE YOUTH HOSTEL WON THE HKIA ANNUAL AWARDS 2013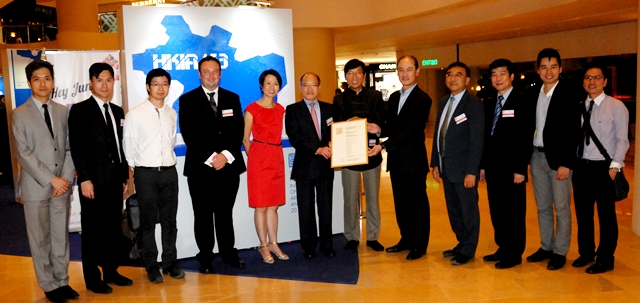 Revitalized from the only surviving Mark I H-shaped resettlement block in Hong Kong and came to service in December 2013, YHA Mei Ho House Youth Hostel has become the architectural and cultural landmark of old meets new. Riding on this revitalization project, the architecture company, AD+RG Architecture Design and Research group Limited (AD+RG), has won the Hong Kong Institute of Architects (HKIA) Annual Awards 2013 "Special Mention of Special Architectural Award – Heritage and Adaptive Re-use".
Hong Kong Youth Hostels Association (HKYHA) and AD+RG are pleased to be awarded by HKIA. The biggest challenge of the project in architectural aspect is to keep Mei Ho House's simple design which is the signature of the public housing in the 1950s, while  meet the stringent safety requirements of modern construction. With the advice from AD+RG, as well as the support from various government departments and professional parties, Mei Ho House has been injected with new life and becomes an important hub for accommodation, exhibitions, cultural exchange and heritage conservation.
HKYHA appreciates the contribution of AD+RG for this project. HKYHA will make use of YHA Mei Ho House Youth Hostel as the exchange platform, promoting Hong Kong's history and culture to backpackers around the world.