NGONG PING CHARITY WALK 10TH ANNIVERSARY - REGISTER NOW!


1ST CALL FOR HIKING ENTHUSIASTS AND MOUNTAIN RUNNERS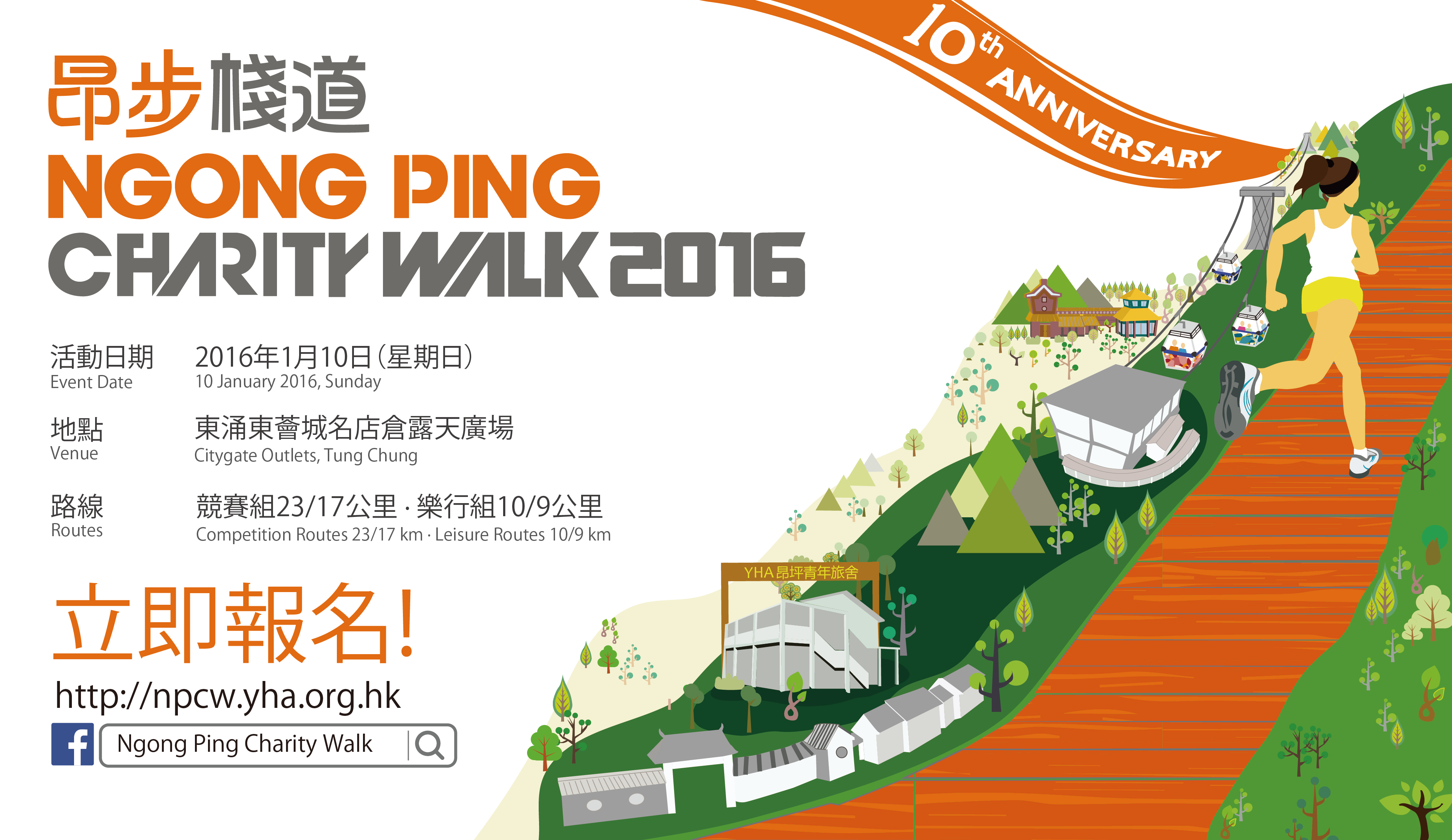 1st call for hiking enthusiasts and mountain runners – the annual fundraising event "Ngong Ping Charity Walk 2016" is now open for registration!
Since 2007, the accumulated no. of participants has already reached 10,000! As we're celebrating the event's 10th anniversary this year, you'll be able to choose from a total of 4 routes, including "Challenge 23km ", "Elite 17km ", "Turkish Airlines 10km "and "Green Walk 9km ", each with its own challenge!
About Ngong Ping Charity Walk
Jointly organised by Hong Kong Youth Hostels Association (HKYHA) and Ngong Ping 360, the annual fundraising event "Ngong Ping Charity Walk" is celebrating its 10th anniversary!
The event aims to encourage participants to embrace nature and enjoy Lantau Island's tourist spots through hiking, and raise public awareness on environmental protection.  The fund raised will be used to support HKYHA's current services, which include providing quality hostel services and carrying out youth programs to guide young people to learn new cultures and explore the world!
Click here to register now & get ready for a meaningful Green Sunday!