YHA MEI HO HOUSE YOUTH HOSTEL OPEN DAY 2017


ROCK THE MEGA WATERMELON BALL @ MHH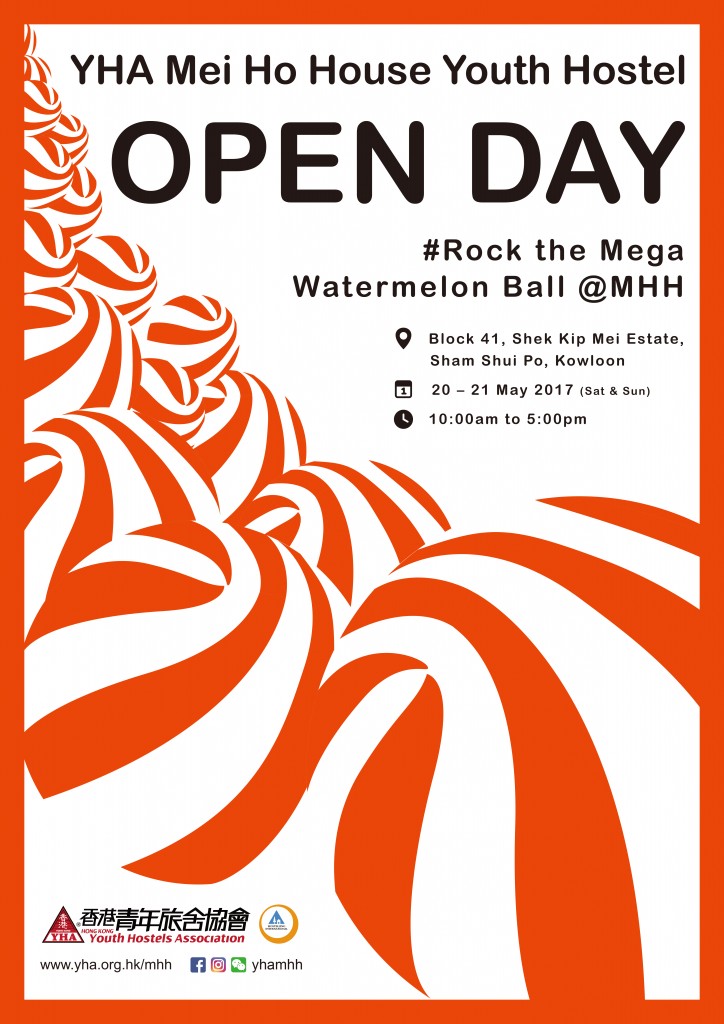 YHA Mei Ho House Youth Hostel Open Day will be held with the theme "Rock the Mega Watermelon Ball at MHH". Join us to enroll in the mini nostalgic watermelon ball match and share the happy memories with friends and families!
Date: 20-21/5/2017 (Sat &Sun)
Time: 10:00-17:00
Venue: Block 41, Shek Kip Mei Estate, 70 Berwick Street, Sham Shui Po, Kowloon (Exit B2, Sham Shui Po)
First-ever Mega Watermelon Ball Hotspot!
Watermelon ball is a typically plastic toy in the 70-80s, invented and manufactured by Hongkongers. With the limited space in the public estates, it was a popular leisure as it is inexpensive and lack of bounce which would not easily break things. Yet it has ceased production over the time and become our collective memories.
In the first-ever Mega Watermelon Ball Hotspot, we have placed the area with discontinued watermelon balls and newly tailor-made mega watermelon balls, which is in 5 times the size of the normal one. From the discontinued watermelon balls to the newly tailor-made mega watermelon balls, guests can enjoy taking selfies and enrolling in the mininostalgic watermelon ball match, recalling the old memories of the lives in public housing estates when a watermelon ball on the narrow verandas could make the day.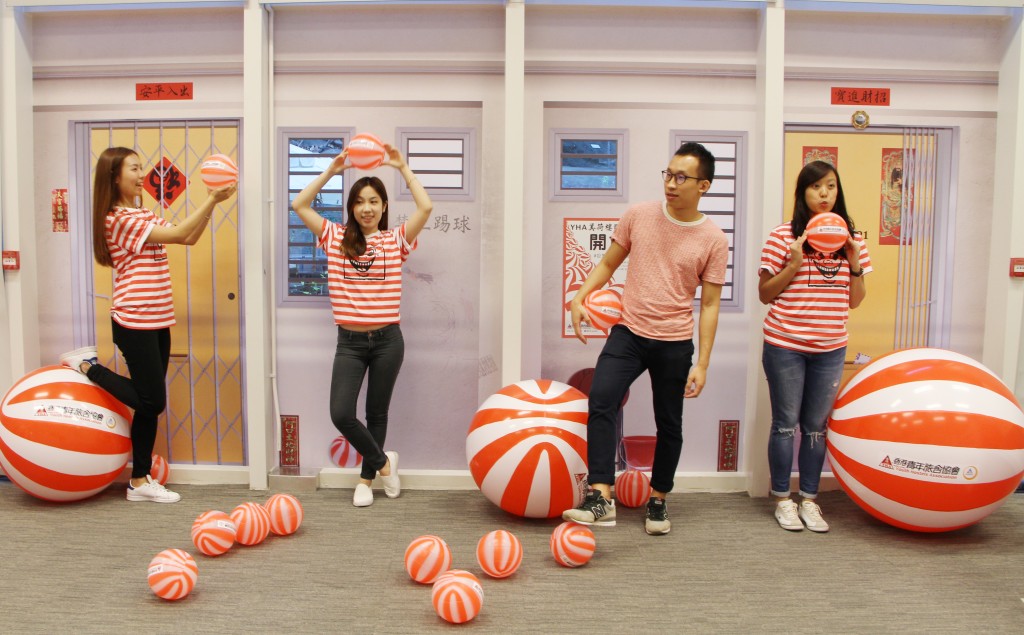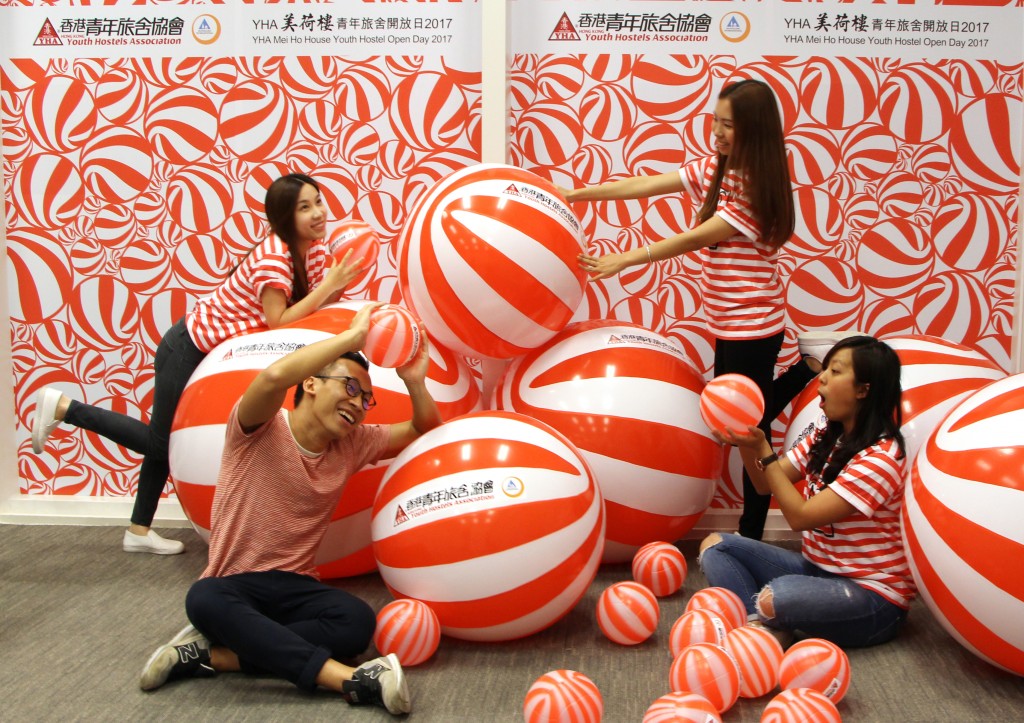 Additional guided tours – Walk through the 1st generation public housing estate
Apart from the daily guided tour at 2:30pm, 2 additional guided tours are provided during the open days at 10:30am and 12:00pm. Interested parties please enroll at the reception booth. All tours are free of charge and conducted in Cantonese.
Visit 1/F Hostel Rooms – Open 2 days only
Just for 2 days, we will be specially opening dormitories, double rooms and triple rooms on 1/F for public visit, which are all revitalized from original units.
 The First Mark I H-shaped Resettlement Block
Revitalized from Mei Ho House, YHA Mei Ho House Youth Hostel is a city hostel extending the life of the building and the stories of old public housing in a vivid way. Front courtyard, Heritage of Mei Ho House, back courtyard, HOUSE 41 and MINI 41 are daily open to public for visiting. MINI 41 will provide various nostalgic childhood snacks, including Dragon's Beard Candy, Traditional Candy & Coconut Wrap, and Aeroplane Olive etc. Visitors can share their old stories with the new generations while tasting these yum and unforgettable snacks.
Free Giveaway – the watermelon ball themed souvenirs
You are very welcome to visit us in the morning as visitors will be given a special limited watermelon ball themed souvenir. Grab also one watermelon ball hand fan at the reception counter and buy a copy of The Memories of Mei Ho House before you leave.
The Memories of Mei Ho House features 13 moving human stories of former residents of the neighbourhood. It is a book where readers will find laughter, tears, setbacks, struggles, passions and resistance to destiny.
Travel info booth – exclusive tips and discounts
Get exclusive global travel info, learn about specialty hostels and apply for YHA membership on the spot, which entitles you to travel discounts in 90+ countries.
Special Reminder!
No parking space is available at the hostel due to venue restrictions.
Please visit us in the morning to grab the limited themed souvenir!