NGONG PING CHARITY WALK 2018 X MR. MEN LITTLE MISS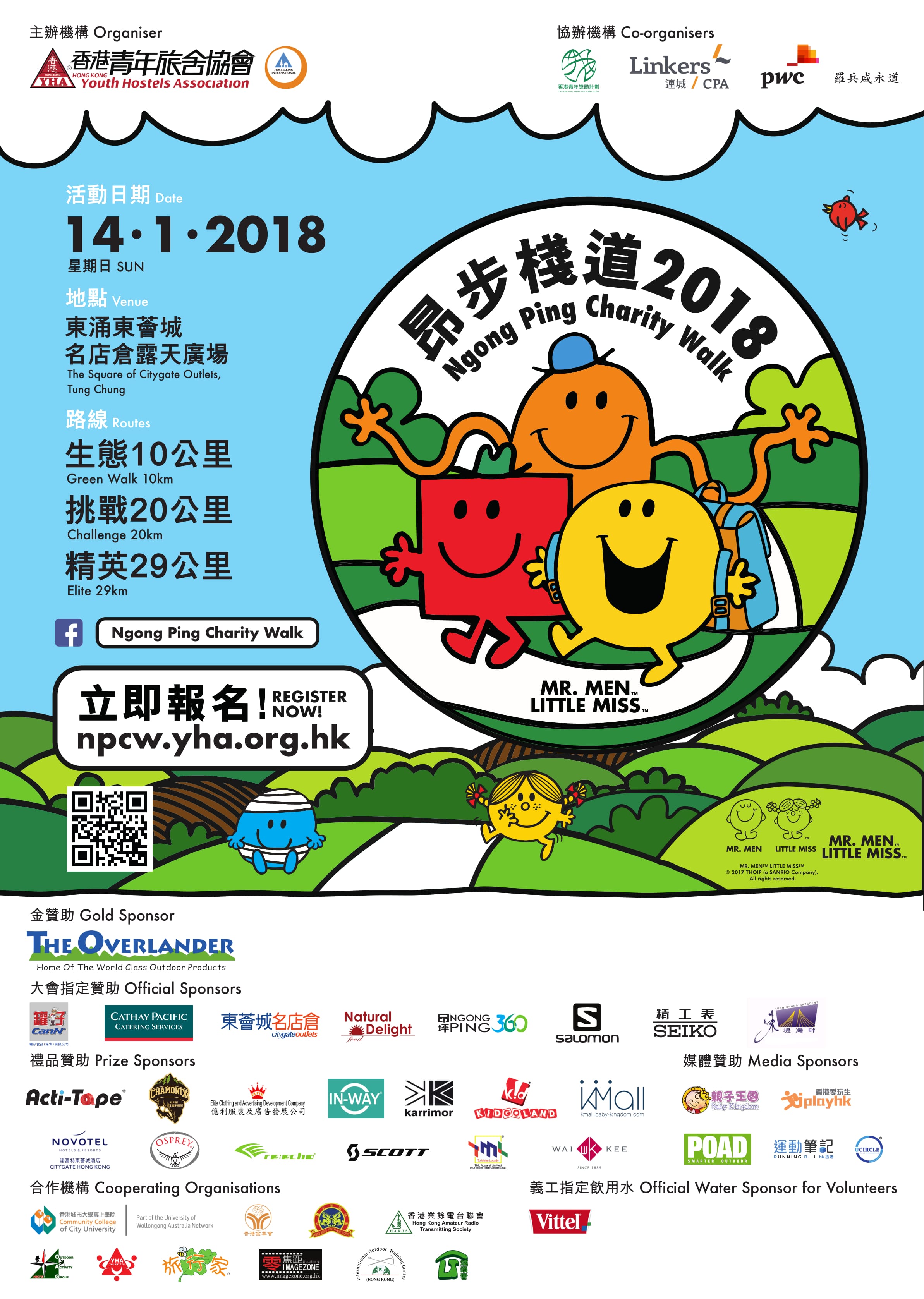 Organised by the Hong Kong Youth Hostels Association (HKYHA), the annual charity event "Ngong Ping Charity Walk 2018 (NPCW2018)" will be held on 14th January 2018 (Sunday)! NPCW2018 will comprise one leisure route and two competition routes, which suit families, beginners and even mountain runners!
It is our pleasure to have Mr. Men Little Miss joining us this year to be the Event Ambassador, encouraging everyone to enjoy the fascinating nature and make contribution to the charitable event, to support our efforts in promoting environment conservation, youth development and cultural exchange!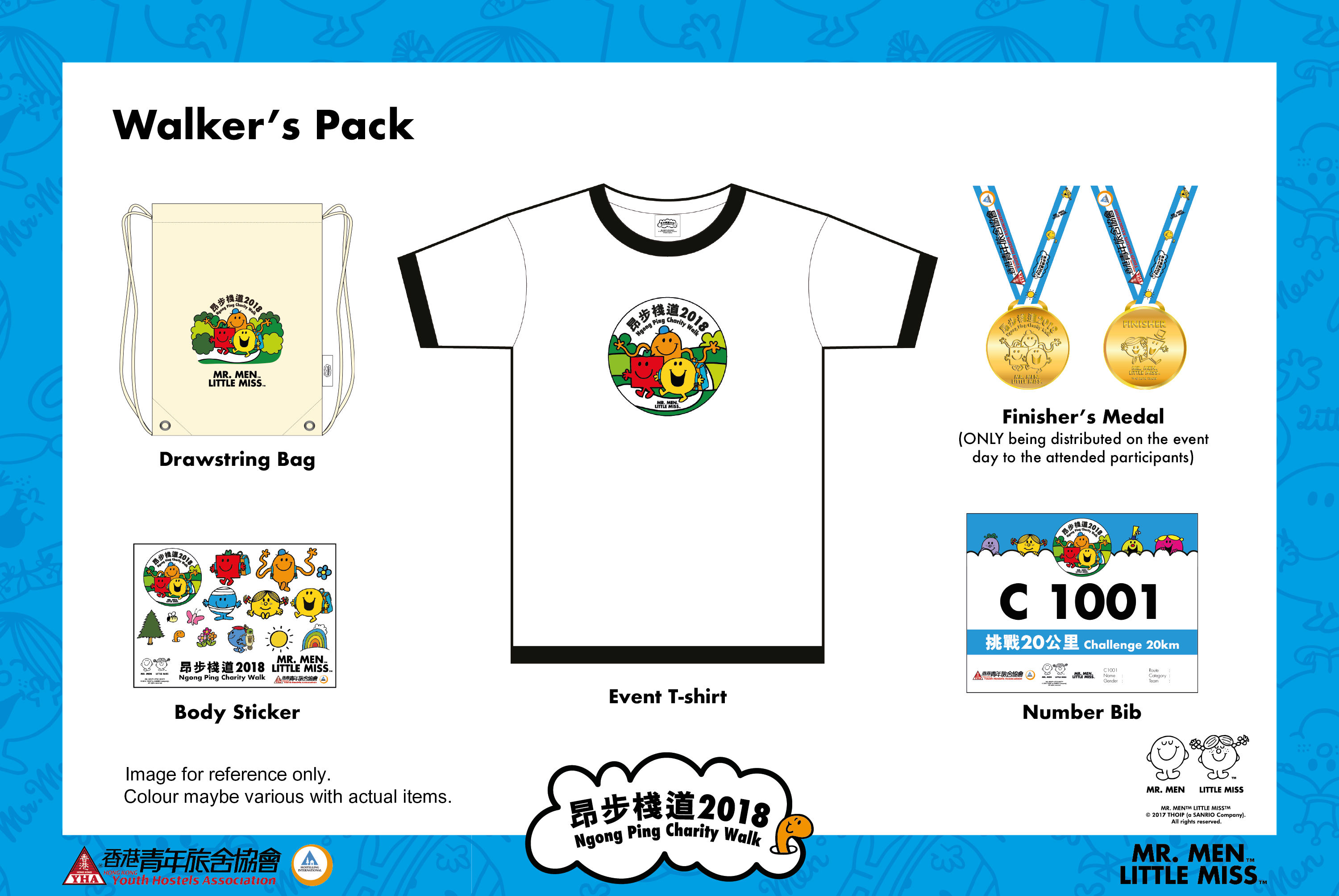 All eligible participants of NPCW2018 are entitled to a Mr. Men Little Miss Walker's Pack specifically designed for the event. Participants can also support us with the order of the Customised DIY Charity T-shirt, which their names can be printed on it, the best unique present for family and friends!
For more information of the event, please visit NPCW official website npcw.yha.org.hk!