YOUTH HOSTELS – JUST FOR YOUTH?
2015-12-31
Youth hostels are yet to come into fashion in Hong Kong. But across the ocean in regions like America, Europe, Australia and certain Asian countries, this kind of comfy and low-priced accommodation has already been developing in steady progress. "So, are youth hostels just for young people?" This is a common doubt that always makes us smile.
This time, we're happy to share with you a blogpost written by our fan, Frances, who can clear your doubt by telling about his unforgettable experience of bringing his senior parents to YHA youth hostels for the 1st time! Read along to learn about their incredible journey!
//Amazing tour to YHA New Zealand hostels with the Elderly
It is definitely a pleasure to stay at 5-star hotels when we travel. But for middle-aged or even senior people, heading into youth hostels once in a while might be a good way to regain youthfulness and get recharged. That's why I've had this wish for so long – to let my parents get fascinated with the unique experience at a youth hostel.
When choosing YH (Youth Hostels) for elderly guests, we must be especially careful with the location. As youth hostels in New Zealand are mostly clean and cozy, we decided that it would be a perfect destination for our pioneering YH excursion. During the 3 weeks I traveled with my dad, mom and sister in NZ, we stayed at different YH. And in the end when I asked my parents about their feelings, all they said was "Fun! Interesting!"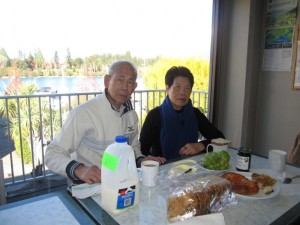 How pleasing is it to enjoy a meal by the riverside at Queenstown Central YHA!
Mom's fish-cutting performance @ Queenstown Central YHA
Located in the town, this YH offers riverside double bed at only 117 NZD (around 611 HKD). Here, mama gained a memorable reward – a plate of fresh salmon! That day, we met a few working holiday travellers also from Hong Kong at the hostel common area. The young men bought back a big fat salmon fish, which looked mouth-watering, but they were struggling hard with cutting it.
When my housewife mama saw this, she immediately went up to help – and with no difficulty at all, she dismantled the animal into pieces! The young people got so excited and offered us a plate of the freshly cut sashimi. Mom was apparently the happiest among us, and I could see from her eyes the kind of self-satisfaction she had – "See, fish-cutting is also an expertise!"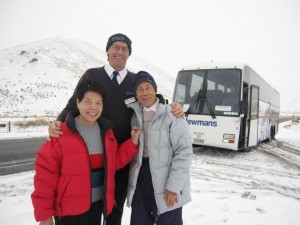 A friendly driver we met on the way from Christchurch to Queenstown.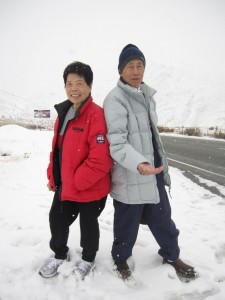 The first snow!
Ghostly rumors @Dunedin Stafford Galdes YHA
We took a 4.5 bus ride from Queenstown to Dunedin, just to join the local tours to see wild animals like sea lions, yellow-eyed penguins and albatrosses. The YHA hostel staff recommended the "Elm Wild Life Tour". They even discussed with me which route would be better for elderly people.
One interesting thing about this YH is that it was originally a historical monument – a hospital, so there have been rumors about ghost stories, spooky tales and all kinds of scary hauntings spreading around. I did not tell the 2 of them until we returned to Hong Kong, but out of surprises, they actually told me that they did feel that creepiness right at the beginning! They did not tell it because they believed that would only exaggerate the fear, so they decided to pretend they didn't know. Haha! Today, this "exotic" hostel has already been sold to other organization and no longer belongs to YHA.
YH Reception offers different local tours and staff are always ready to help contact the local travel agencies.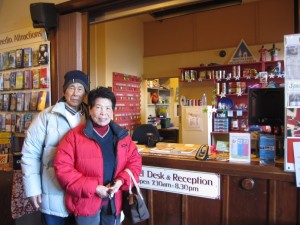 Appreciating the cute wild animals during the "Elm Wild Life Tour".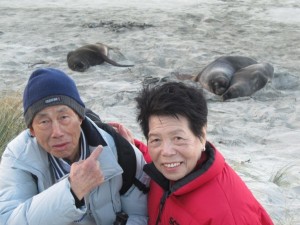 Our cooking in the hostel kitchen became a "world event" as the smell of our delicious food attracted a crowd of hostellers from different countries to come and wow!
The Glacier Tour @Franz Josef Glacier YHA
Different from the YH mentioned above, this one is located in a tranquil little town in NZ. Our purpose of coming to this place, was exactly the same as all other hostellers – to take a glance at the renowned Franz Josef Glacier.
In the end, we joined a "Franz Josef Glacier Guides" half-day tour. The expedition was not as easy as expected, but everything was just worthwhile when we treaded through the crystal clear blue hole and finally stepped onto the snowy white glacier.
Mission completed – so we went back to the hostel to prepare ourselves a celebration feast! The cooking part was always mama's favorite, as ingredients were fresh, the hostel kitchen was spacious and fully equipped with free kitchenware and local specialty spices. Everything was just perfect. The ventilation was very good as well, so hostellers didn't have to spend a long time cleaning up.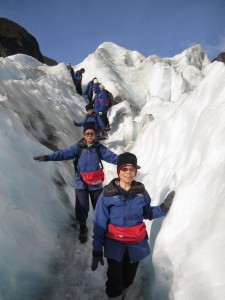 Challenging the renowned Franz Josef Glacier!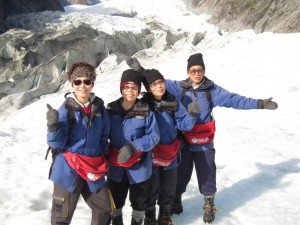 Glacier conquered!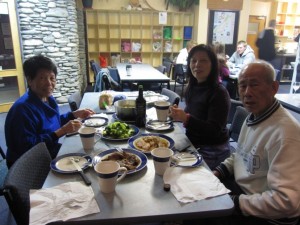 Celebration feast with mama's masterpieces: mouthwatering fish fillets, broccoli and lamb rack.
Oh no we missed the bus @YHA Kaikoura
Staying at the hostel was all out of our surprises!
Our original plan at Kaikoura was to watch the famous whales. But that day we're lacking a little fortune, the weather was too bad and there were not even a single ship. So we changed our plan and headed to Seal Colony to meet the little seals. In the return trip, an accident happened – we missed the last bus! Then what? The night was falling and we had nowhere to stay – how desperate!
In the end, we managed to contact YHA Kaikoura, where we luckily found spare rooms. We arrived at the hilltop hostel by taxi and our misery was quickly swept away by the cheerfulness of the receptionist. She even helped us call the YH in Christchurch to arrange to transfer the paid money to our booking at this hostel (YHA Kaikoura). That was just too good to be true. After settling down, another problem popped up – dinner. But we found a tuck shop at the hostel which supplied us a special dinner that night with instant noodles and canned food.
The next morning, the views of Southern Atlantic Ocean we woke up to, was stunning with cool sea breezes and melancholic waves. We strolled down the hill and went on with our journey along the endless coastline.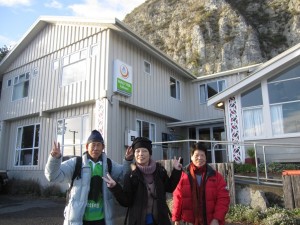 An unplanned but gratifying stay at YHA Kaikoura!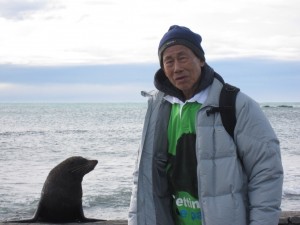 The Old Man and the Sea……..Lion XD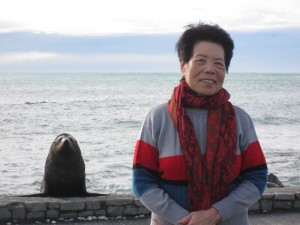 Haha this little seal is super camera-sensitive eh!
Bidding farewell to South Island, the 4 of us set off for North Island and continued with our amazing YHA adventure!//
Once again, credits to Frances for this fun and lovely read – we can't wait to see more travel sharing from you! So getting back to our first question, the answer is a big NO – as long as you are a traveler who can afford a small amount of room rate, you are most welcome at any youth hostel around the world!
Wanna have amazing encounters at youth hostels like Frances' family? Become a YHA member now and enjoy at least 10% off youth hostels at over 4,500 youth hostels across 90 countries!
Recommended Member Benefits
 
 
YHA – Global hostel offers

Starting today, enjoy min 10% discounts at any of the 7 HKYHA youth hostels and over 4,500 youth hostels across 90 countries by presenting your valid YHA membership card!

Click here to search for your YHA hostel.

Zurich travel insurance – up to 25% off

Enjoy 25% discount on purchase of Single Travel Plan, 15% on Annual Travel Plan of Travelplus Insurance Plan, and many more insurance products discounts covering personal accidents, homes, private cars and medical services, etc.

For details, please call YHA member exclusive hotline at (852) 2903 9383 or visit www.zurichcare.com.hk/yha.
You are welcome to provide articles related to travelling to help us enrich the contents of "YHA Travel Magazine" and share with more people the joy of travelling. Simply send us an email at [email protected].