PARIS' ARTISTIC NEIGHBOURHOOD – MONTMATRE
2015-01-30
Paris' Artistic Neighbourhood – Montmatre
Eiffel Tower and Le Louvre are must-visit spots in Paris that everyone knows of, but if you miss this lovely little neighbourhood in the 18th arrondissement, you can't say you've seen the whole of Paris!
Situated up in the mountain top, Montmartre was once a small village filled will mills which were the main sources of flour in the old Paris. After Montmatre was included into the map of Paris in 1860, it began to attract more and more Parisian artists and transform into a cultural hub.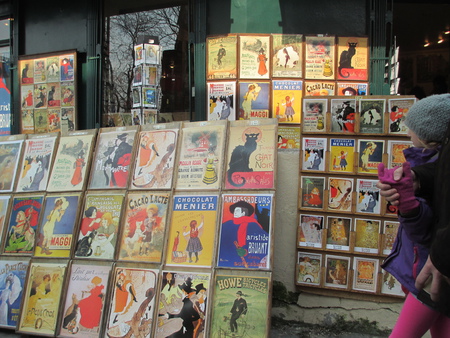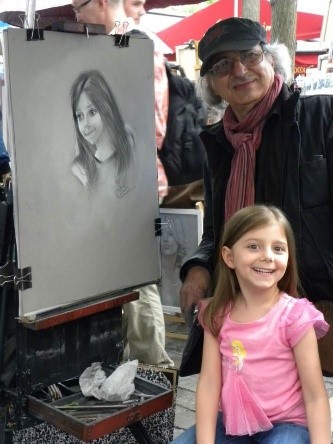 Place Du Tertre – The hub of Parisian artists
Place Du Tertre is a plaza lined with colourful stalls where talented artists are always ready to offer you a portrait.
Despite standing by the roadside, these stalls don't offer low prices as expected. A portrait can cost you from 20 euros up to 100 euros or even more – backpackers better consider carefully before making the deal! Anyway, it is still so much fun to look around and observe people sitting still and being drawn.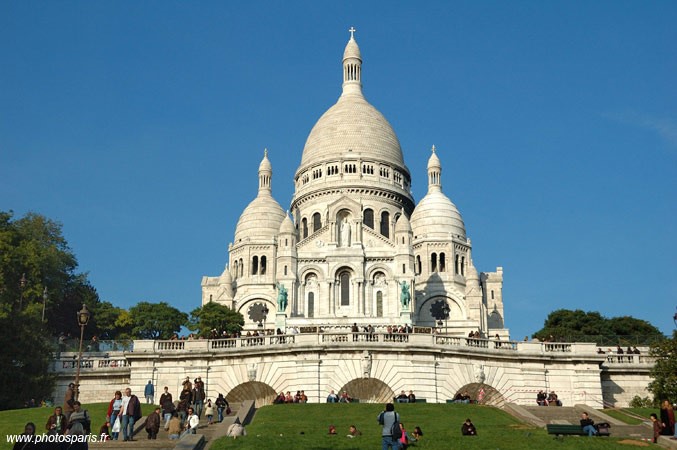 (web image)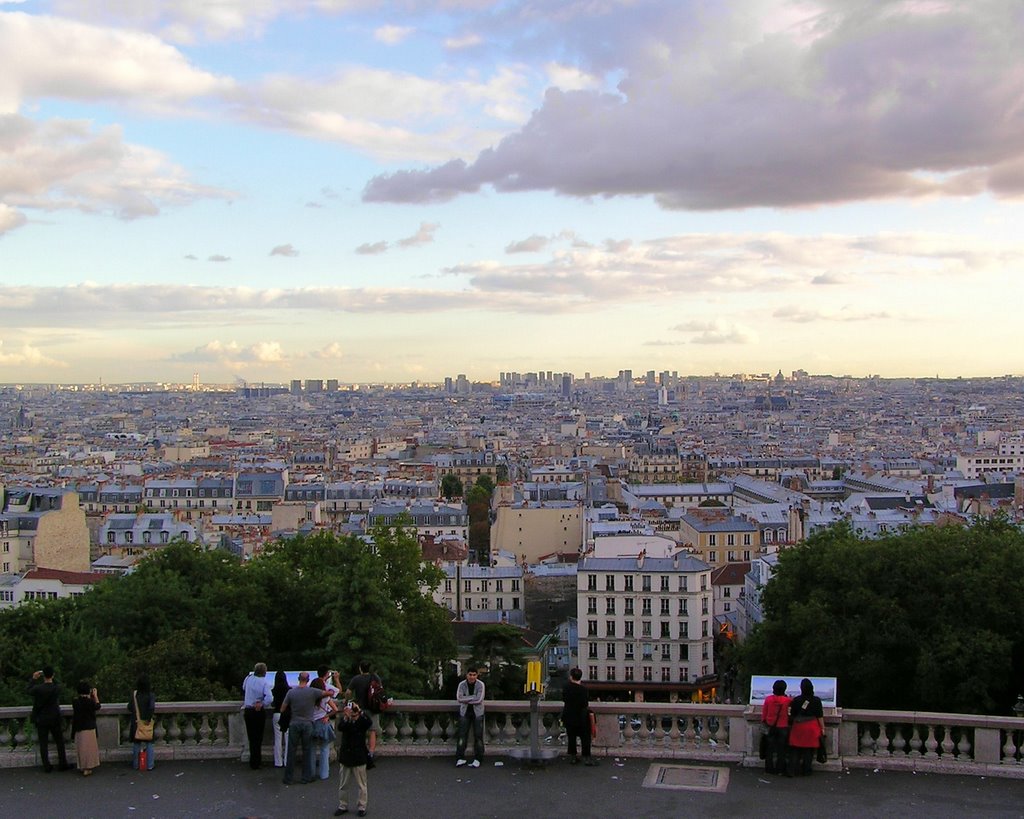 (web image)
Sacred Heart Basilica
This white-walled basilica is one of the most famous ones in Europe. Some say its extreme elegance and solemnity resemble a bit of the romantic white houses by the Aegean Sea, agree?
Admission is free, but photo-taking is prohibited. The most memorable part, though, is not the architecture itself, but the stunning panoramic view from the long staircase in front of the building.
Apart from Place Du Tertre and Sacred Heart Basilica, many would also visit the famous Moulin rouge, which is one of the few remaining mills in the zone. Although this neighbourhood is not large at all, its extraordinary tranquility along the stone-paved paths makes people want to stay longer and longer.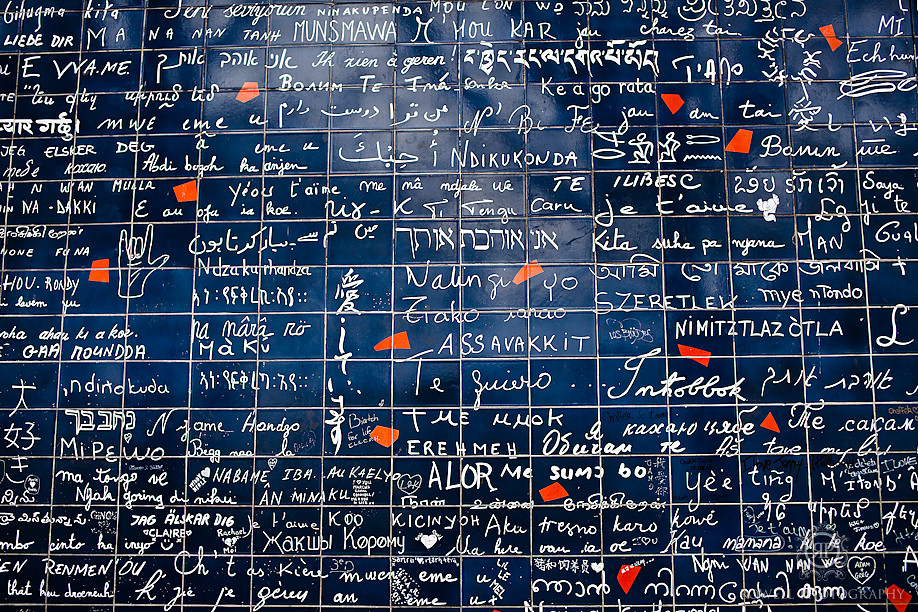 Mural of Je T'aime
Don't forget to find the "I love you" in your language before you leave!
Discounts in Paris
Purchase your YHA International membership before you leave and get great discounts in Paris and throughout Europe, including:
-20% discount of admission to the Tenniseum and Backstage Tour of the Roland Garros Arena, where the French Open is held.
-2€ discount on Walk-Thru experience of Art Deco Le Rex Cinema – one of Europe's most beautiful cinemas
-9€ discount on annual membership of the Musee D'Orsay for travellers
-31+ (35€ instead of 44€) and 4€ discount for travellers 18-30 years old (11€ instead of 15€)
-2€ discount admission to Chateau de Chantilly – a grand French Chateau with landscaped gardens, less than one hour from Paris
-7.50€ for under 26 year olds and 9.50€ for 26+ to the Chateau du Clos Luce – Final home of Leonard Da Vinci (Regular price 12.50€). Includes 3D exhibits and 40 models of Da Vinci's inventions. One hour from Paris by TGV.
Click here to become a YHA member now and enjoy at least 10% accommodation discounts in over 90 countries plus over 10,000 traveling discounts!