A HOSTEL IN AN AIRPLANE?


SLEEP LIKE A PILOT IN A BOEING 747 COCKPIT

2015-04-01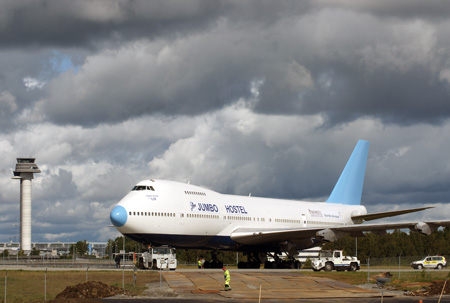 Many people are fond of traveling, but are afraid of taking overnight flights – because over the night the cabin is filled with baby cries, loud snores and all sorts of annoying noises, while the seats are rigid, upright and uncomfortable, causing passengers to end up staying sleepless for the whole night.
But in Sweden, there's a Boeing 747 that does not have stiff seats, but instead provides soft beds and fluffy pillows. Sounds cool eh?
This is it – the one and only airplane hostel around the world, Hostelling International's Stockholm – Arlanda – Jumbo Stay Hostel.
Where does the idea come from?
Originally built for Singapore Airlines in 1976, the aircraft later served with Air Club International, Transjet, Northeast Airlines, Jet Midwest Inc, Tower Air, Nationair, Cathay Pacific, and Garuda Indonesia. The last owner was Transjet which had Arlanda as base, but it went bankrupt in 2002, leaving the plane at Arlanda since then.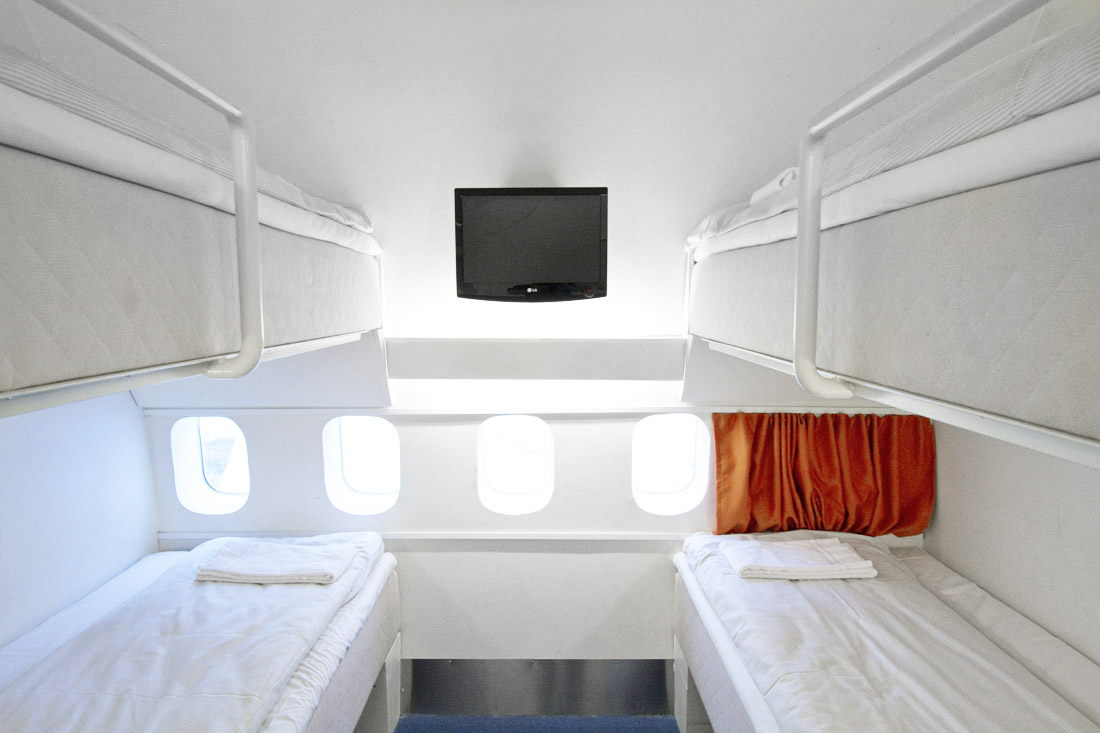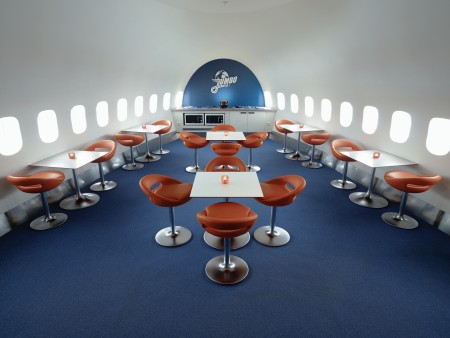 Hostel facilities
The hostel offers 29 rooms and 76 beds with single, two and three bed private rooms or two and four bed dormitories.  There is also a bar, a conference room and an outdoor terrace. Guests can access to wireless broadband in any corner of the jet while cabin crews are on call 24 hours.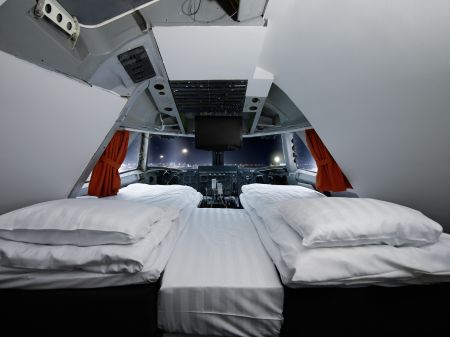 Sleep like a pilot
The most deluxe room of all, is the unbeatable cockpit suite converted from the real aircraft cockpit!  Parts of the original interior have been saved as curiosities for you to experience the life of a captain. You can also fall into dreams on a cloud-like bed alongside the panoramic view of Sweden Airport.
Become a YHA member to enjoy global booking discounts
Click here to become a YHA member now and enjoy at least 10% accommodation discounts in over 90 countries plus over 10,000 travel discounts!
Jumbo Stay Hostel Profile
Transport: free airport shuttle bus (6 mins)
Price: HKD $430 up/night
Reception opens 24 hours
Buffet breakfast included for private rooms (available from 3am)
Book now: www.hihostels.com/hostels/stockholm-arlanda-jumbo-stay-hostel
Article published on Apr 1, 2015