MUSE FEST HK 2018 -


"CULTURAL MEI HO HOUSE"
The theme of "MUSE FEST HK 2018" is "museum is typing…" and the Heritage of Mei Ho House kicked off a 2-week special programme series named "Cultural Mei Ho House" on 30 Jun, including a wide range of guided tours, workshops and bazzar and so on to enable the public to acquire a deeper understanding of Sham Shui Po.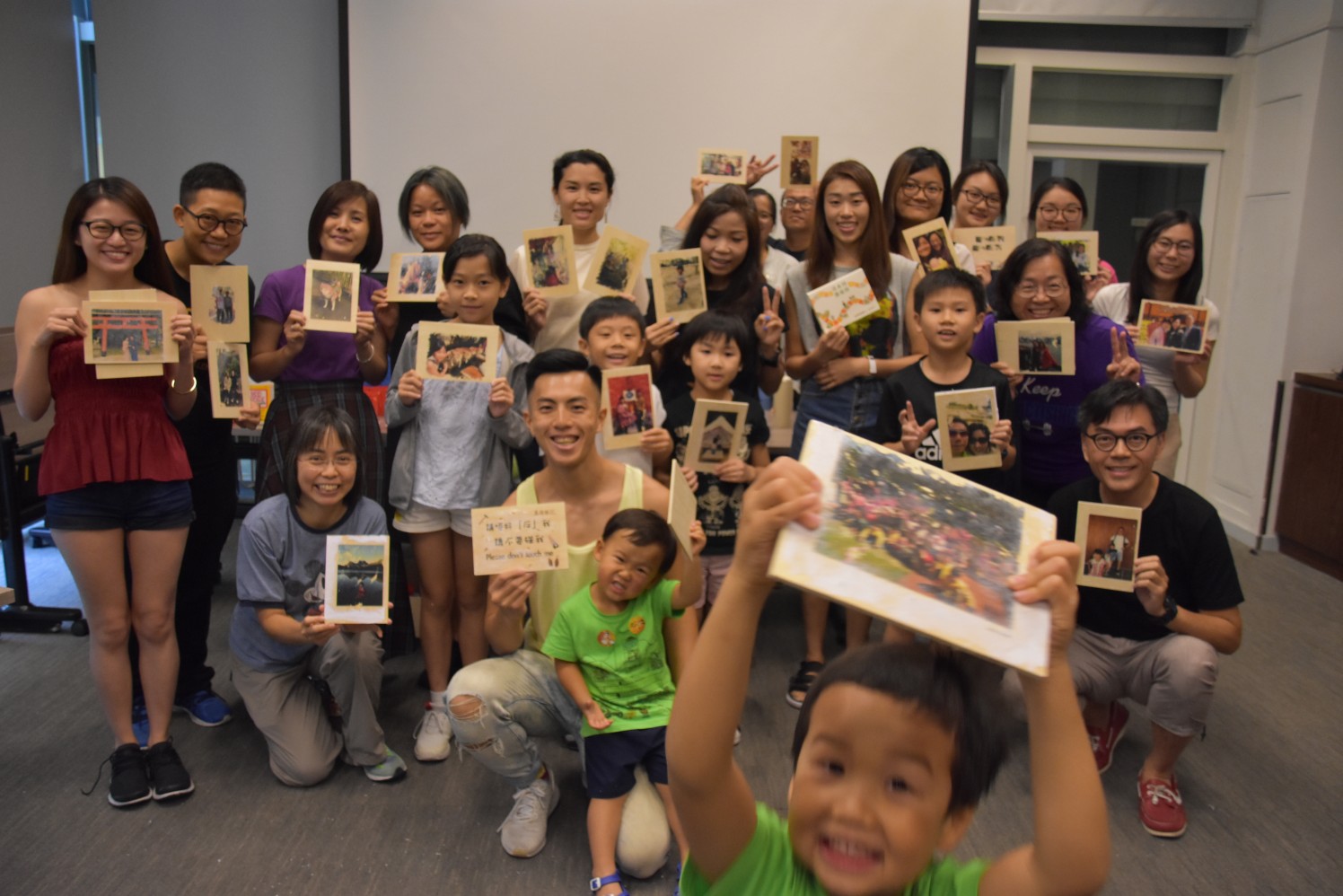 City Hunt: "Let's Play a Chess Game in Sham Shui Po"
"Let's Play a Chess Game in Sham Shui Po" marked the beginning of the "Cultural Mei Ho House". Despite the hot weather, the energetic participants visited unique buildings and local shops of Sham Shui Po in the form of city hunt themed on "health and happiness chess". We would like to thank Mrs Ng of Kwan Hong Bakery, Mr Au of Dai Pang Mahjong, Mr Keung of 百寶堂and Mr Fong 工藝美術社for their warm welcome. They shared their own stories to participants enthusiastically. Everyone could enjoy learning through the game.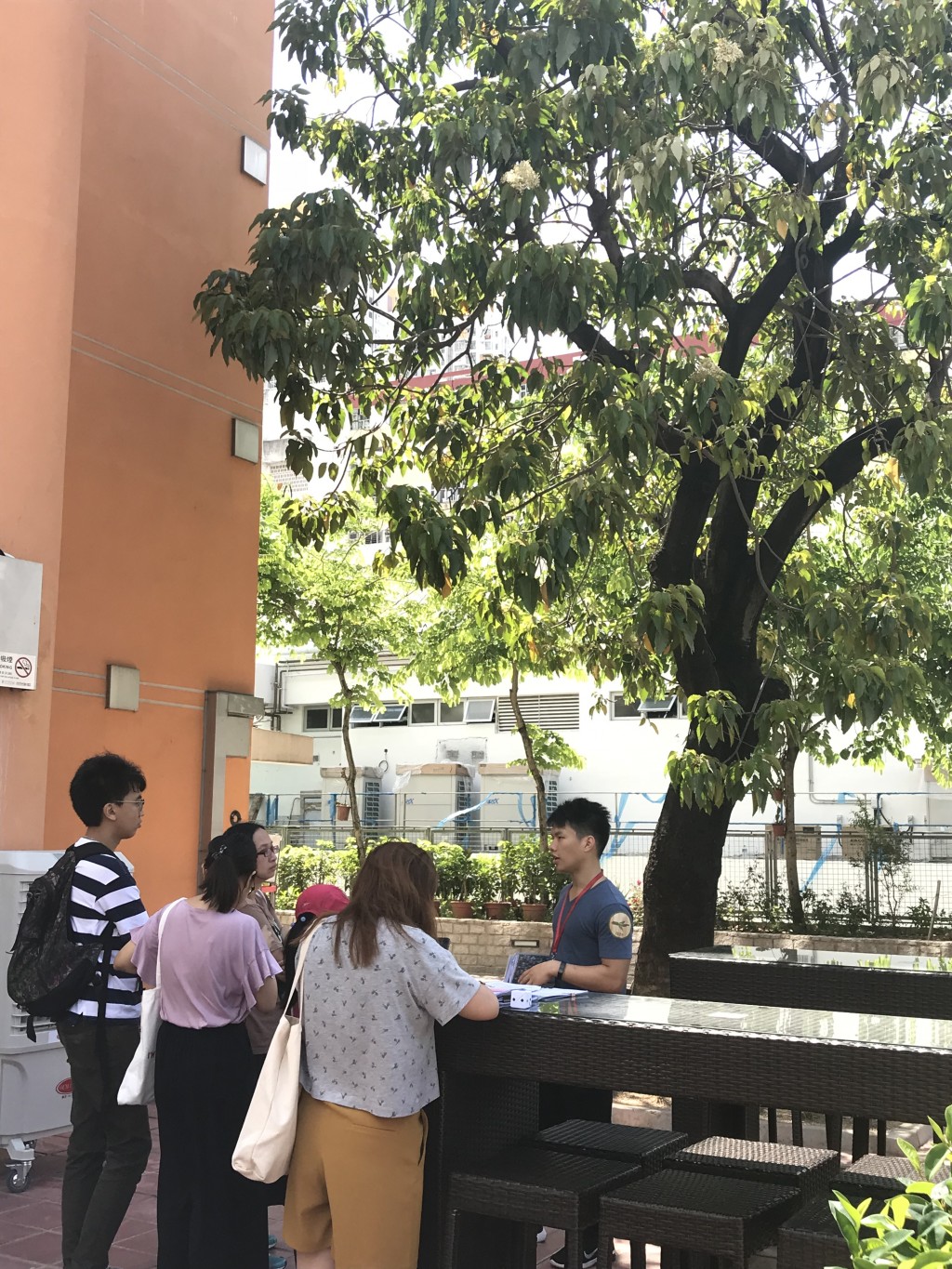 Everyone needs stories: "'Once Upon a Time…'Story Telling by Uncle Hung"
In the family programme "'Once Upon a Time…'Story Telling by Uncle Hung", which was held on 1 Jul, Uncle Hung told a lot of fascinating stories of Sham Shui Po based on his personal childhood experience. Both parents and children were fully engaged with their laughter. Uncle Hung also led children to tell their own stories. A little girl shared an embarrassing story about her father's childhood time and even role played to show that interesting scene of the past. In the public programme on 7 Jul, Uncle Hung invited the participants to talk about the living community of their childhood's impacts on the personal growth and experiences. All the participants were unstintingly generous to share their own stories.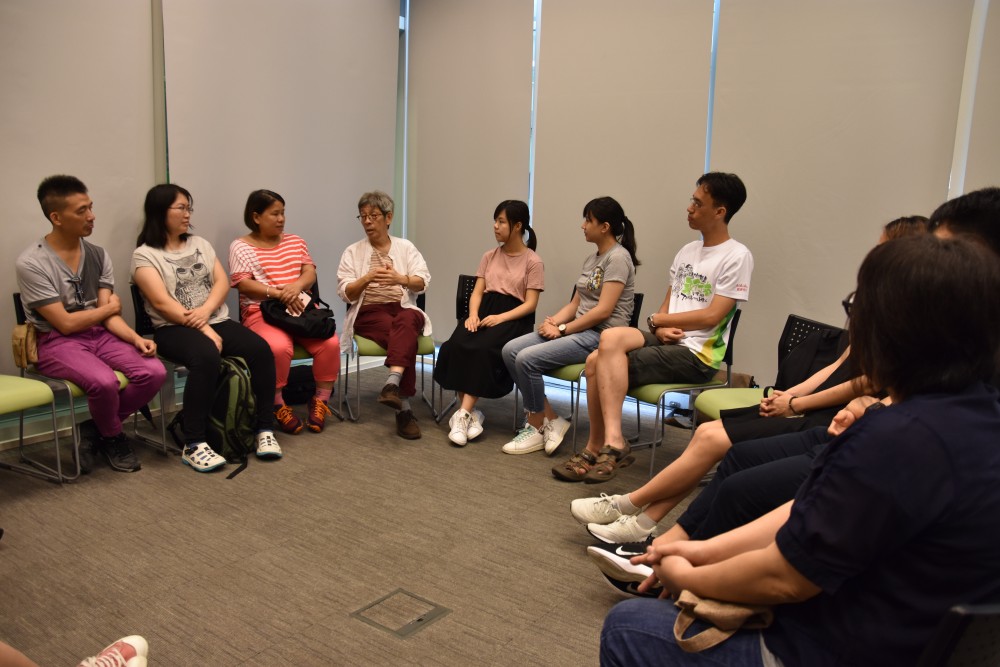 Two sessions of "Sham Shui Po Guided Tour by the Homeless" were led by Wah and Wan Shing docents from Christian Concern For the Homeless Association respectively. Based on his personal experience, Wah brought us to different filming locations of local movies in Sham Shui Po, such as the street shot in Goodbye Mr Cool, the back alley filmed in Port of Call and the location of former Golden Cinema. He told the stories of his life which is like a drama. As for Wan Shing, he gave a tour starting from Nam Cheong Street to Tung Chau Street Park. On the way, he pointed out the changes of Sham Shui Po and also fostered a greater understanding of the situation of the homeless in Hong Kong to let the public think over the social problems.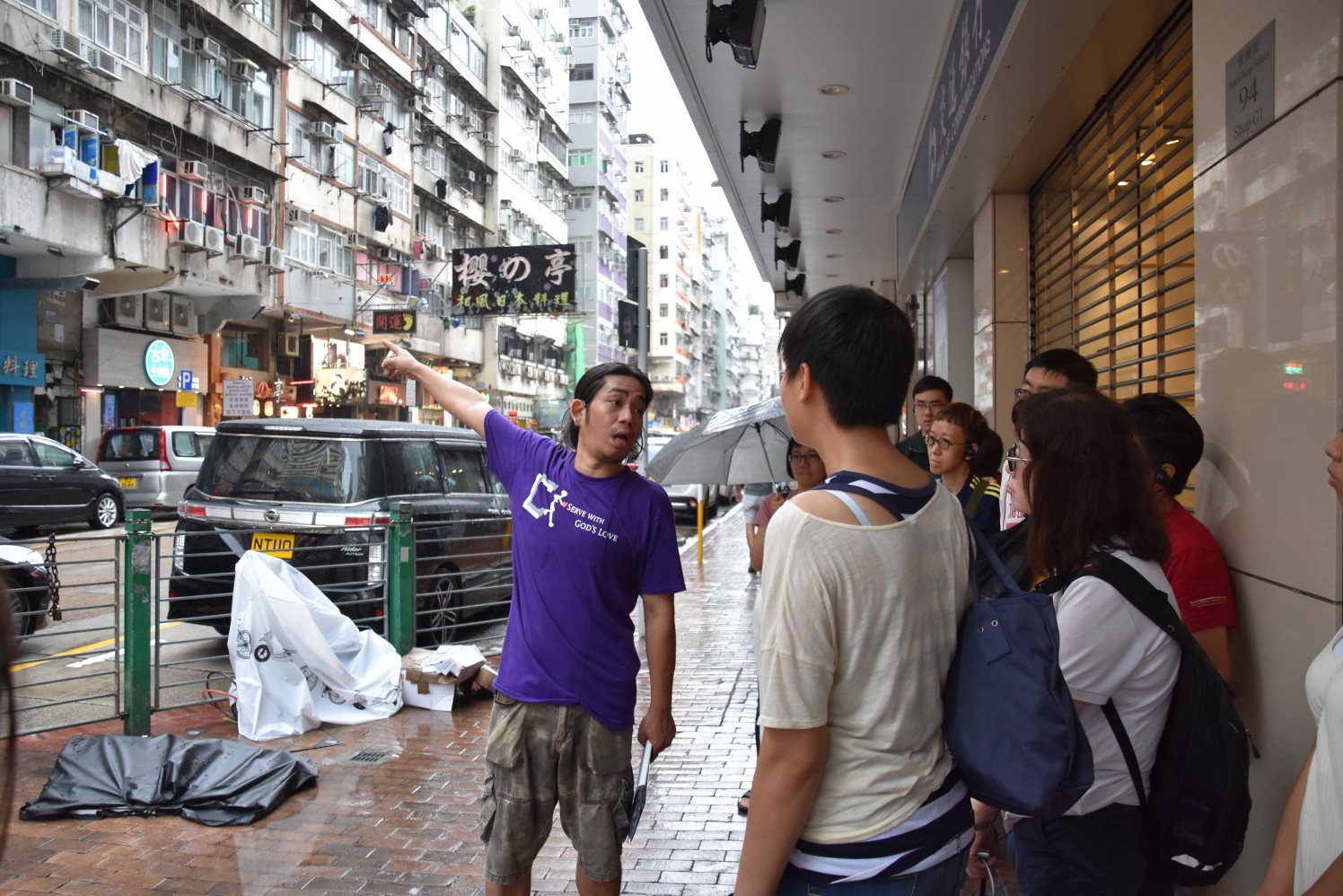 "Days and Nights in the Vietnamese Refugee Camp" Seminar had been under preparation for a long time and was finally given on 2 Jul. Last summer, we interviewed Mr Leung Hin Ming, who is the former Camp Manager of Jubliee Transit Centre. Through Mr. Leung's description of Jubilee Refugee Camp, we issued the 3rd "Post 41", themed "Forget", to record this forgotten part of history. In the seminar, more than 200 undisclosed photos of the refugee camp were shown. They included those of daily lives of refugees, services of different NGOs as well as stories between immigrated refugees and the Camp Manager. Apart from the support of Mr Leung, we would like to especially thank Ms June Wong, the writer of Bắt đầu từ nay:The Boat People Saga, for her valuable information and assistance to the seminar. We also thank the Mr Mok Sze Keung who was one of the boat people for his sharing about boat people's life.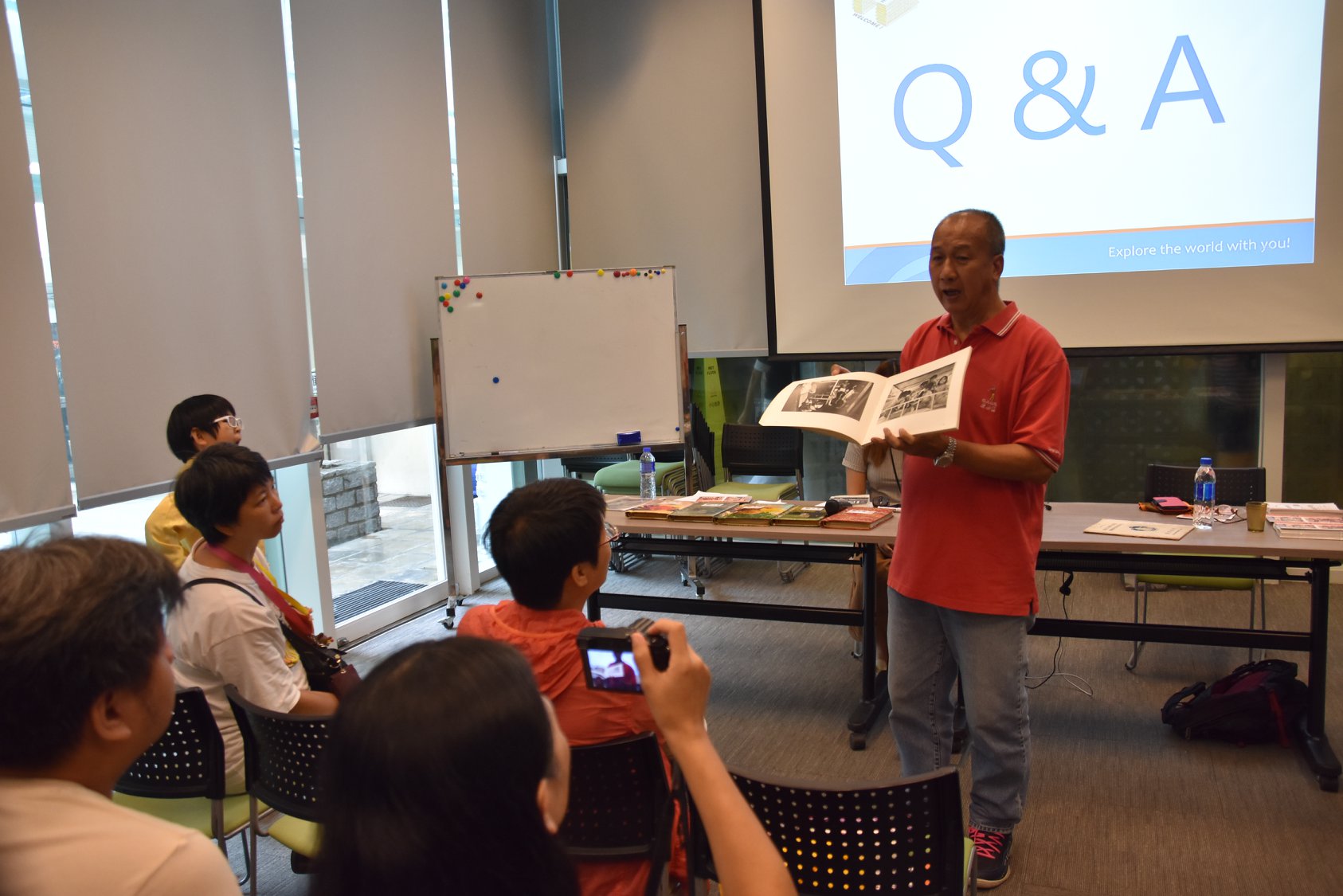 Rub & Hit: Wood Carving Series
In the "Wood Printing Workshop", Don the instructor of ReclaimiNation taught participants wood printing skills and ways of choosing wood. Everyone "rubbed" some meaningful photos using their fingers. Regarding the family programme "Wood Carved Tiny Pinball Table Workshop", another instructor Billy led participating families to produce the tiny pinball table making use of the wood board. The new toy easily caught both adults and children's heart.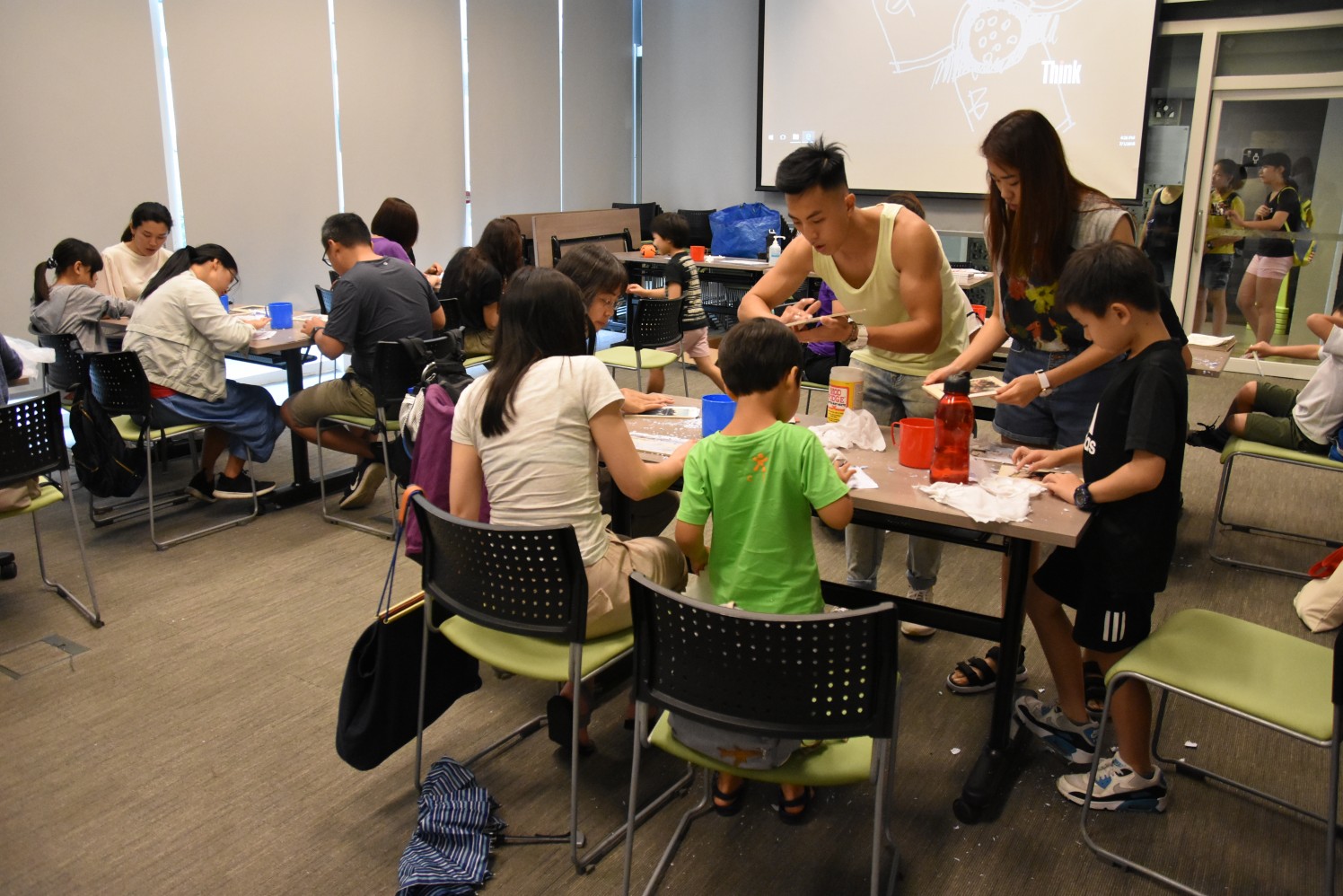 Mei Ho House Bazzar x Bookcrossing
he event ended with "Mei Ho House Bazzar x Bookcrossing". Participants brought the stuffs they would like to exchange with the others to and looked for the new owner for them in the bazzar. Everybody got what they needed. Set at the same time was a bookcase for bookcrossing. The book-lovers stood in front of the bookcase and enjoyed searching treasure. The cultural exchange was promoted in environmentally friendly means.