MEI HO HOUSE ALUMNI NETWORK ACTIVITY:


SHAM SHUI PO "R SCHEME" GO GO GO
"Sham Shui Po 'R Scheme' Go Go Go", the activity of Mei Ho House Alumni Network ended successfully on 18 March 2017 (Saturday). The response was overwhelming and we received more than 70 applications in total!
In this activity, nearly 30 participants joined us to visit two revitalized historical buildings in Sham Shui Po – SCAD (Hong Kong) and Jao Tsung-I Academy, the former North Kowloon Magistracy and former Lai Chi Kok Hospital respectively. Both are the projects under the Batch I of the "Revitalizing Historic Buildings Through Partnership Scheme" (the Revitalization Scheme). Through conservation and revitalization, the former courthouse is now converted into an art & design institution and becomes anart & cultural significant icon in Sham Shui Po. The Jao Tsung-I Academy is named after Prof. Jao Tsung-I, a renowned contemporary scholar of Chinese culture, and has been transformed into a cultural landmark.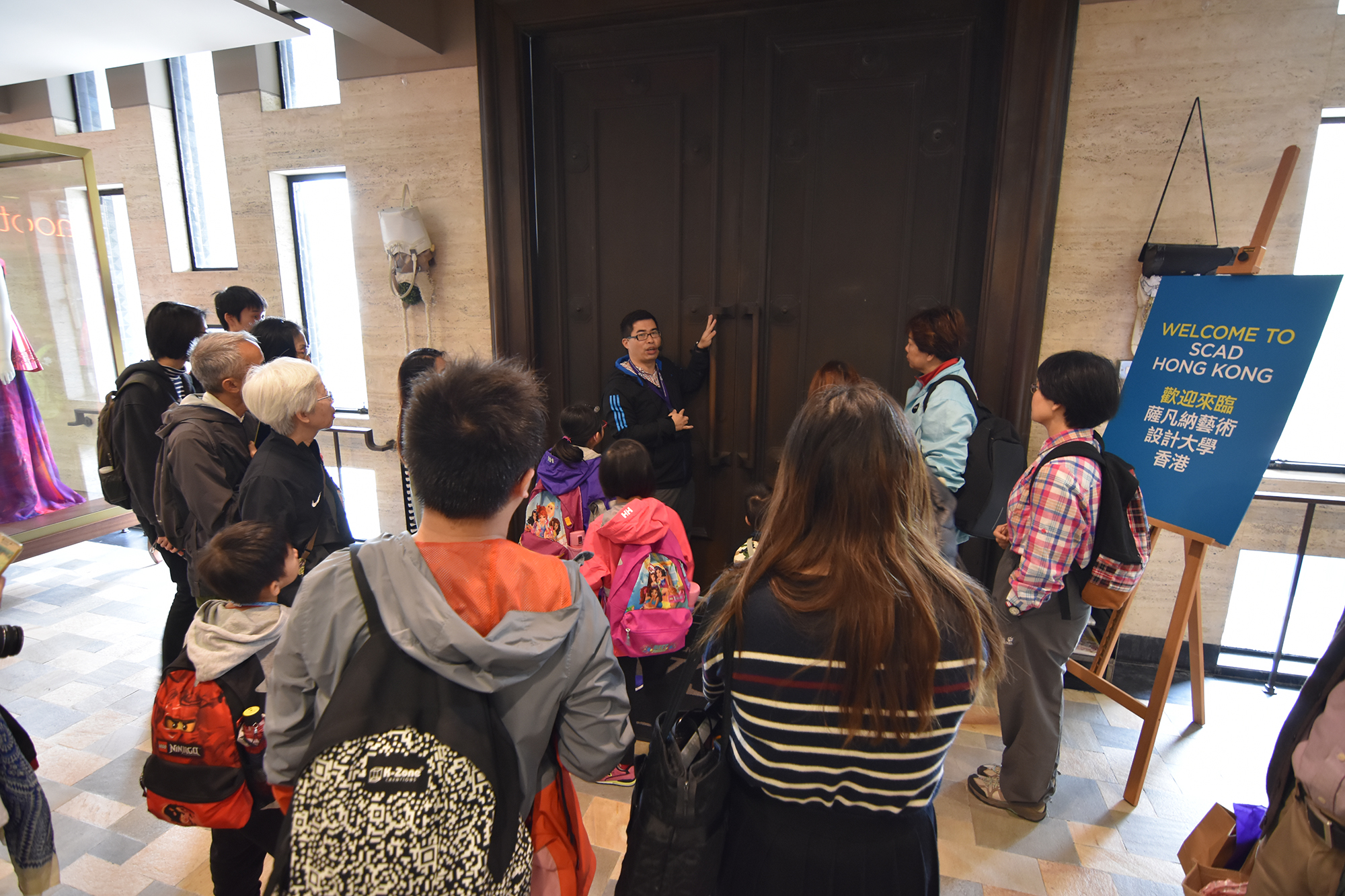 The staff of SCAD (HK) introduced the original building aspects of the North Kowloon Magistracy, such as the bronze-studded panel doors at the main entrance is preserved.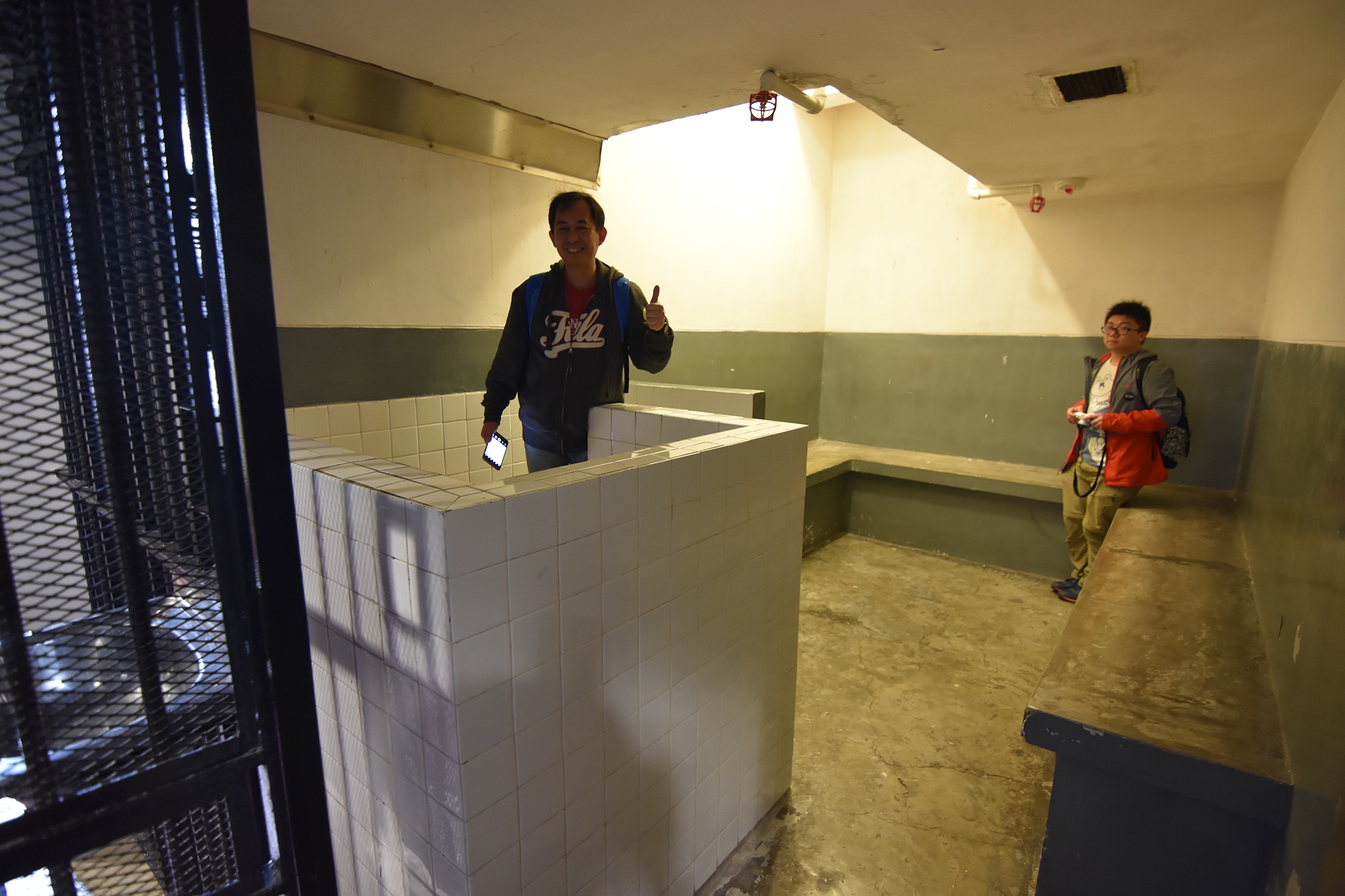 Participants had a chance to enter the detention cell which is kept in its original condition. Most of the crimes trialed at the North Kowloon Magistracy were minor offenses and many illegal hawkers were once detained in this detention cell.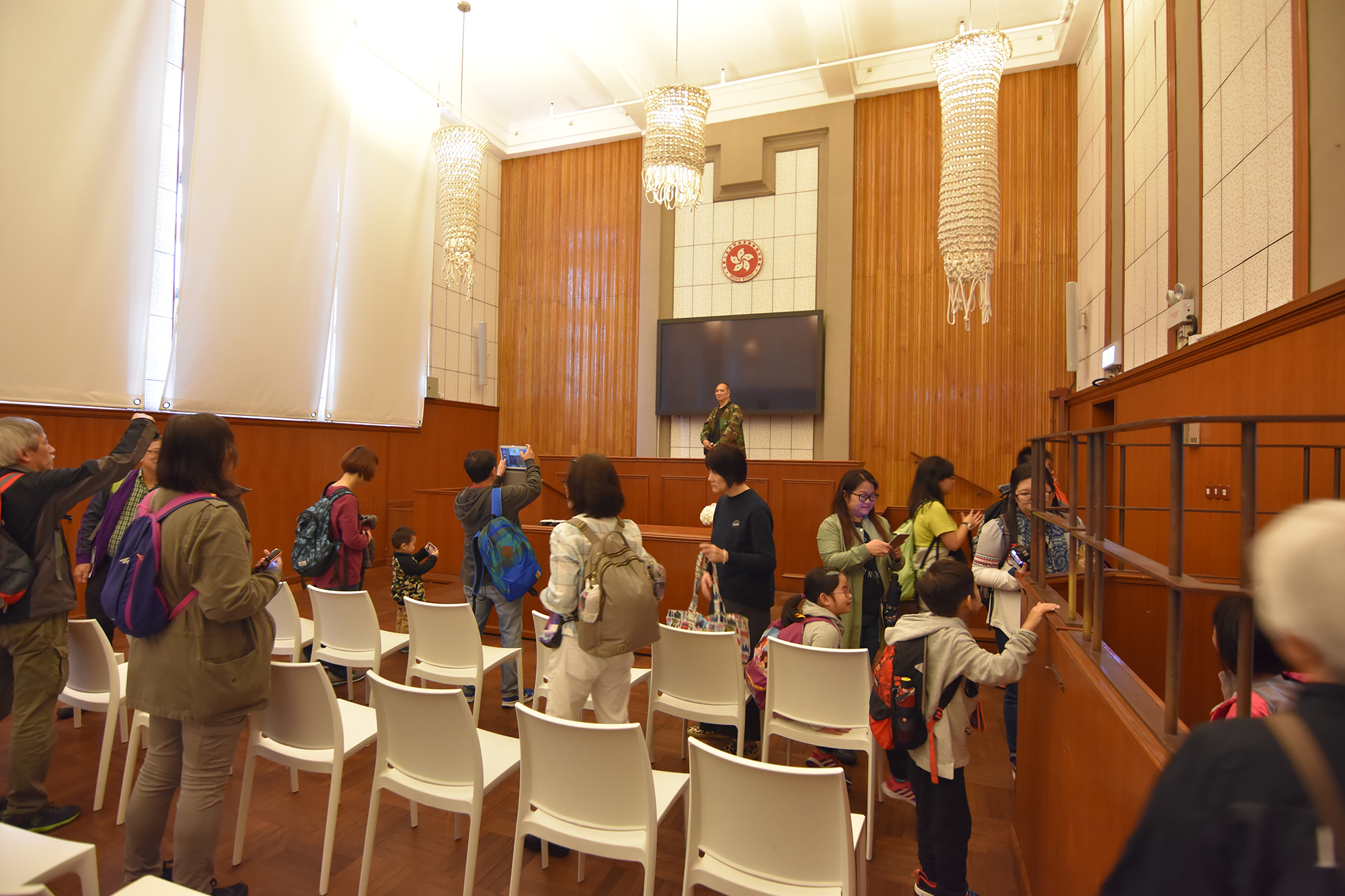 The original components of Courtroom No. 1 is preserved by SCAD, including the staircase that leads from the cells directly into the courtroom. The courtroom is now used as a lecture space. Participants had lots of fun sitting on the magistrate benches and pretending the judges!
After visiting the SCAD (HK), participants had lunch together in the Central Restaurant, an old Hakka restaurant with a history of half a century. The traditional method of serving in a very local style can be found here – trolley ladies pushing the steam-heated "dim sum" and peddling around the restaurants. One of the participants smilingly said she hasn't been here for over 30 years. Children were incredibly surprised by the "Tai Pao" (literally "big bun").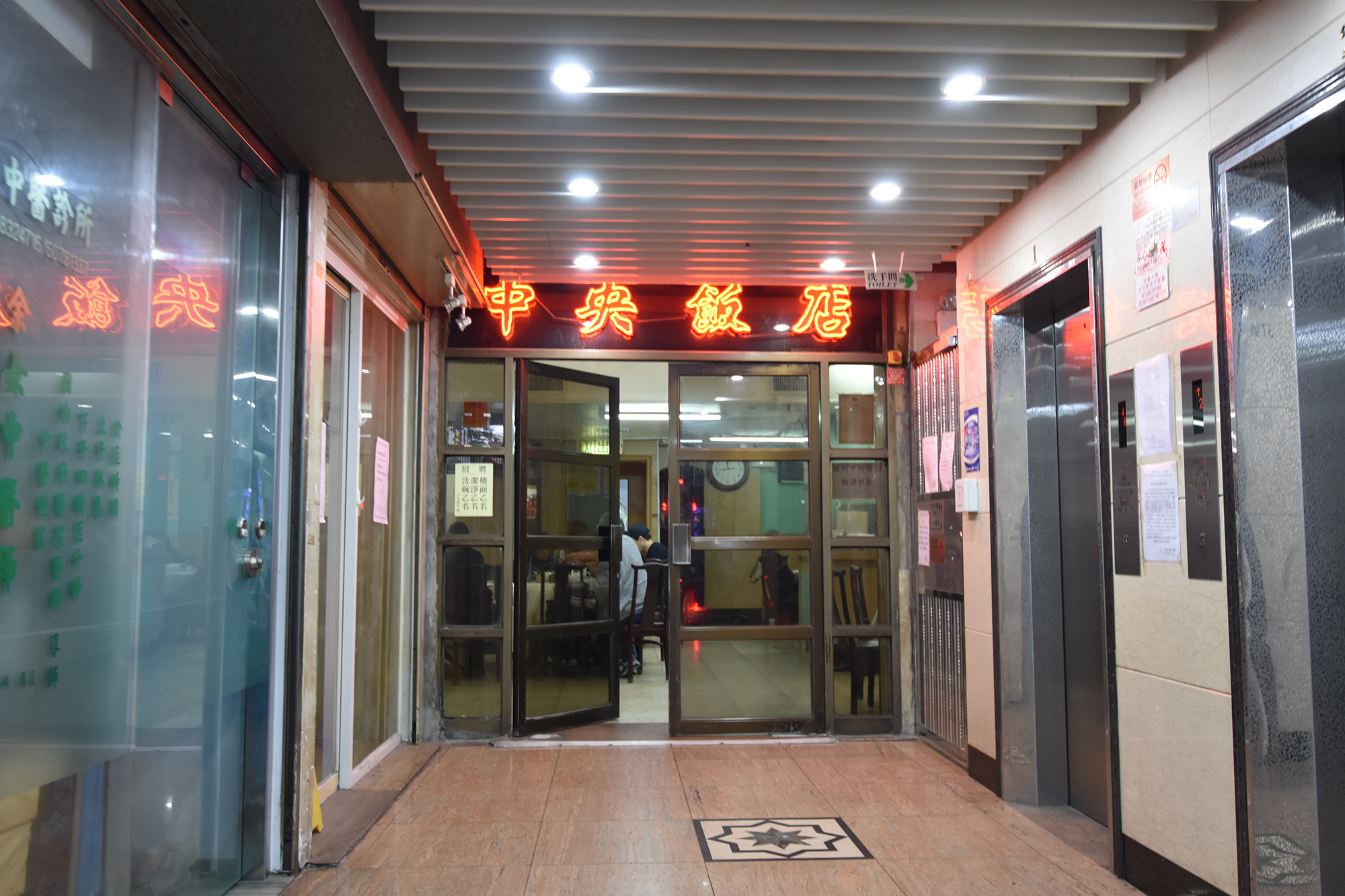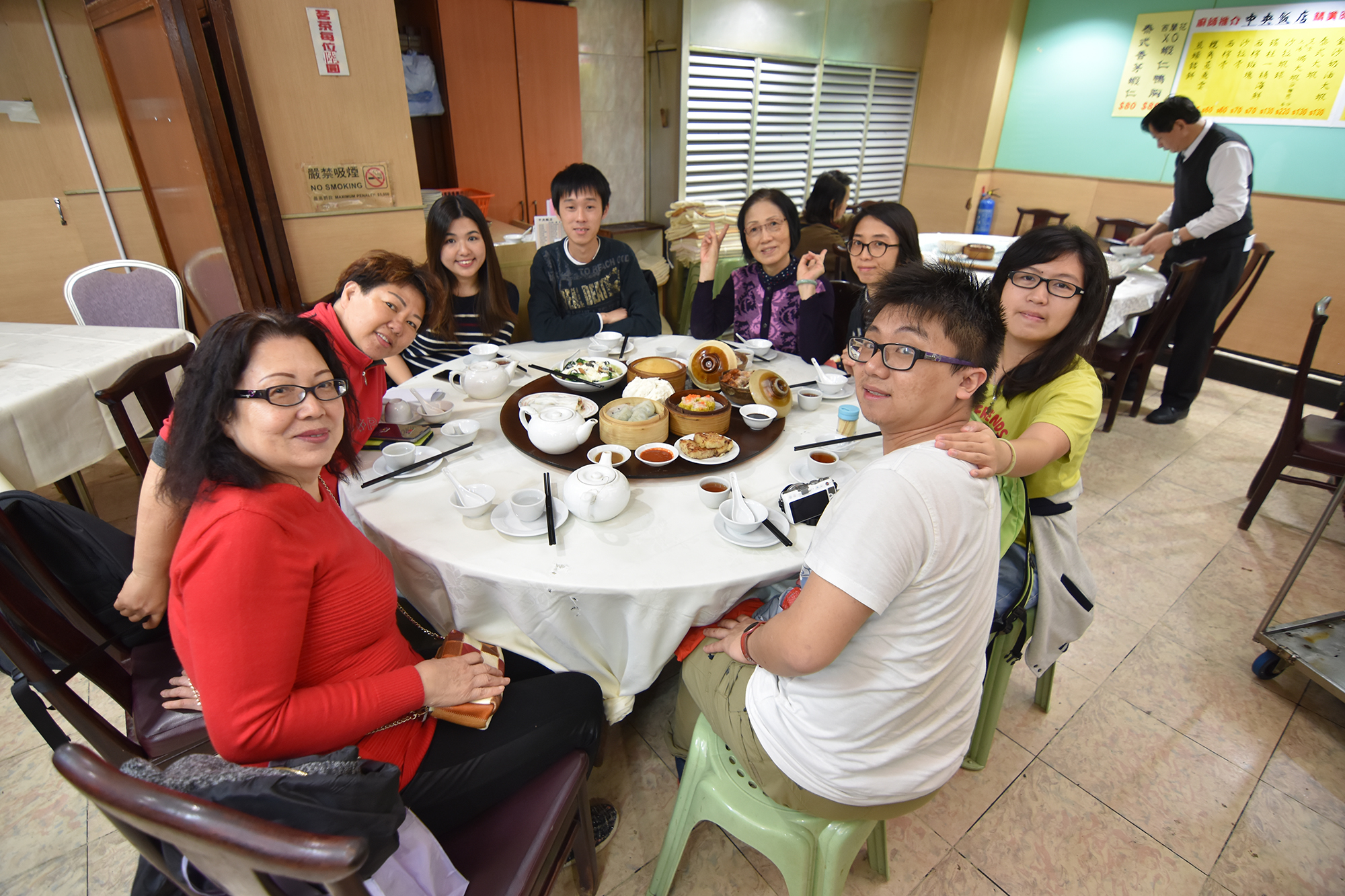 In the Jao Tsung-I Academy, the docent gave us a detailed information of the masterpieces of Prof. Jao as well as the evolving history and the architectural features of the Academy.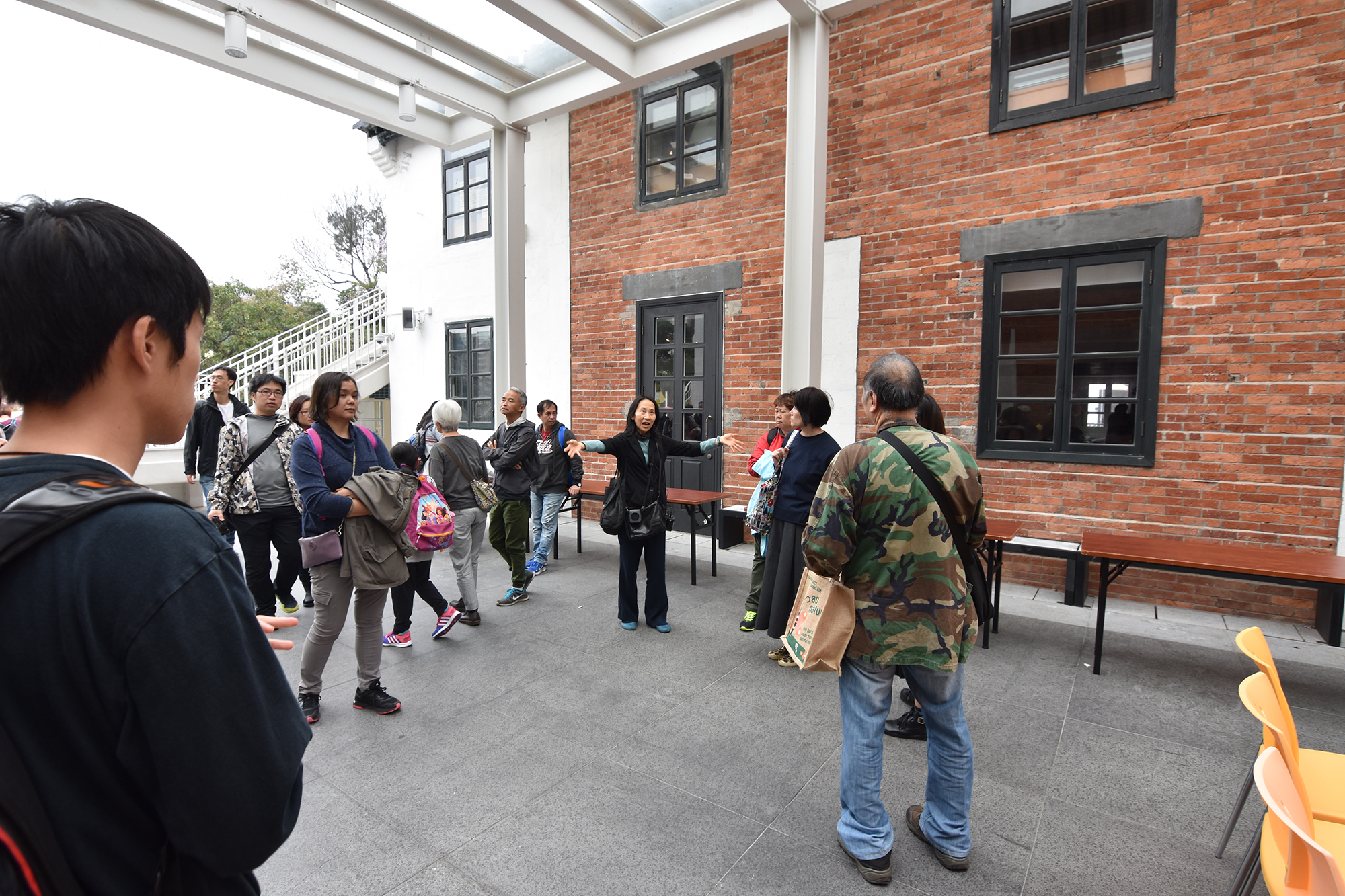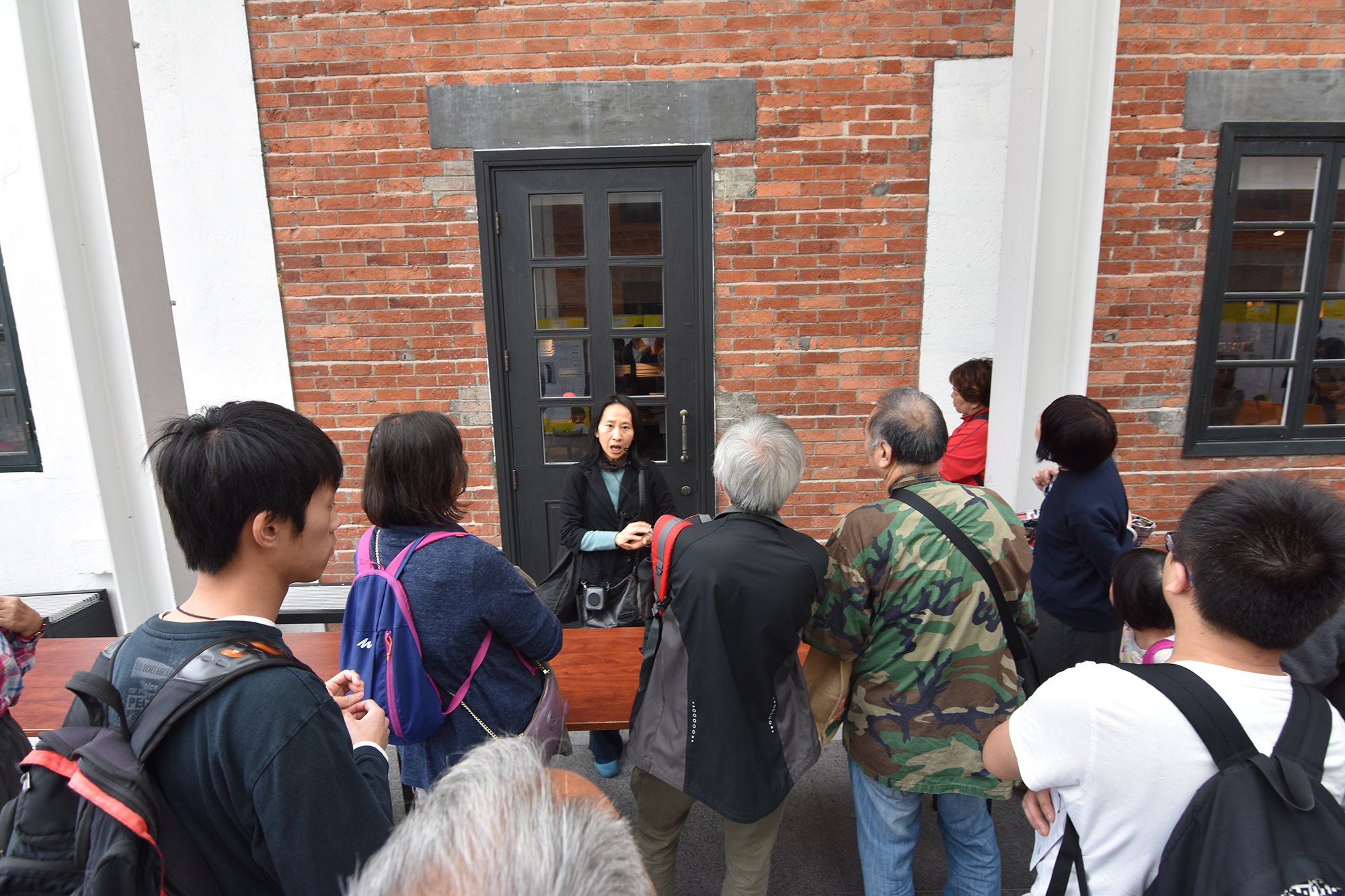 The last stop of the visit was "Lingnan Garden". We would like to share this classical garden with courtyards, corridors and ponds that all of the poetic mood. The garden was once used for television drama production.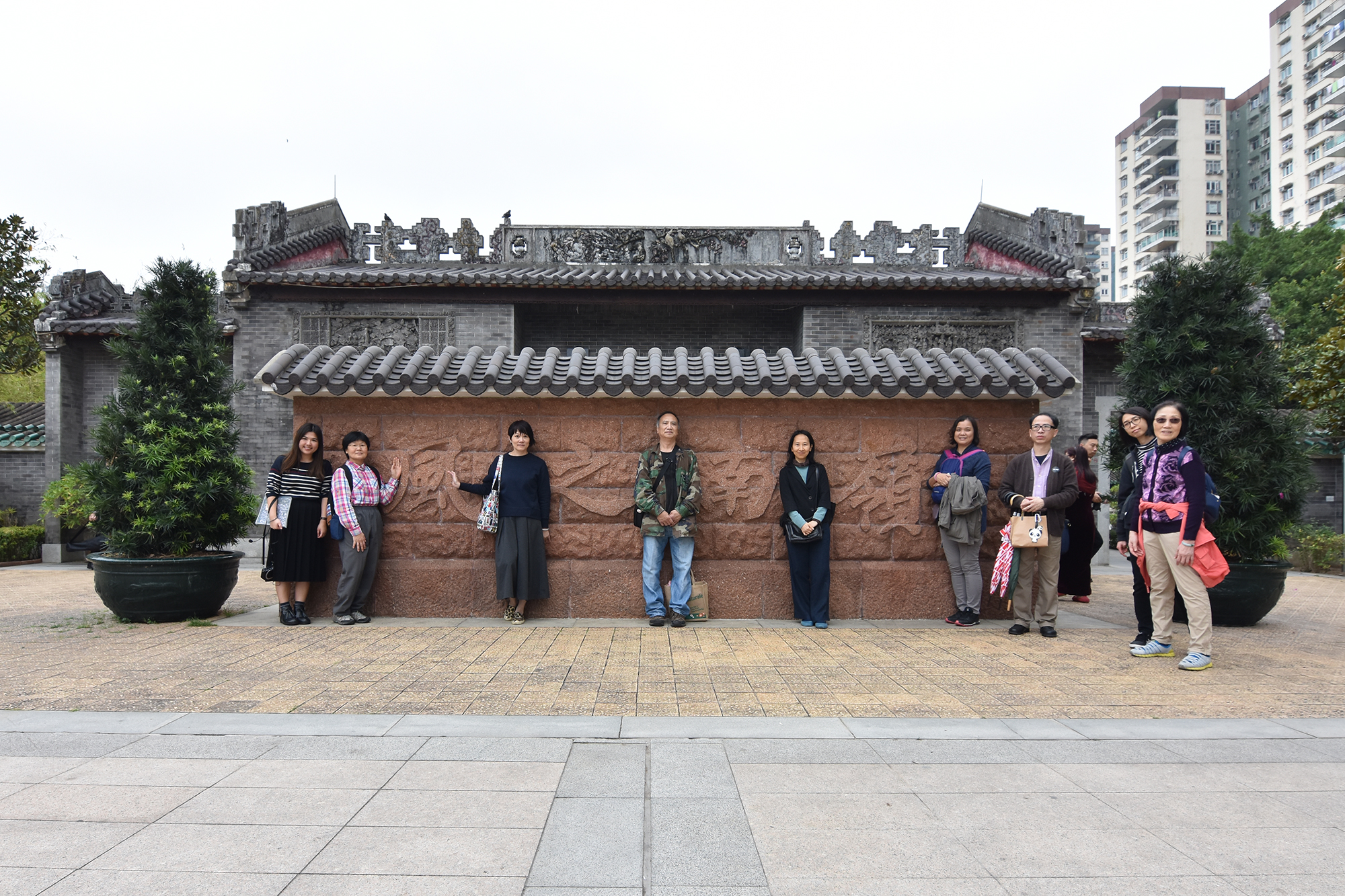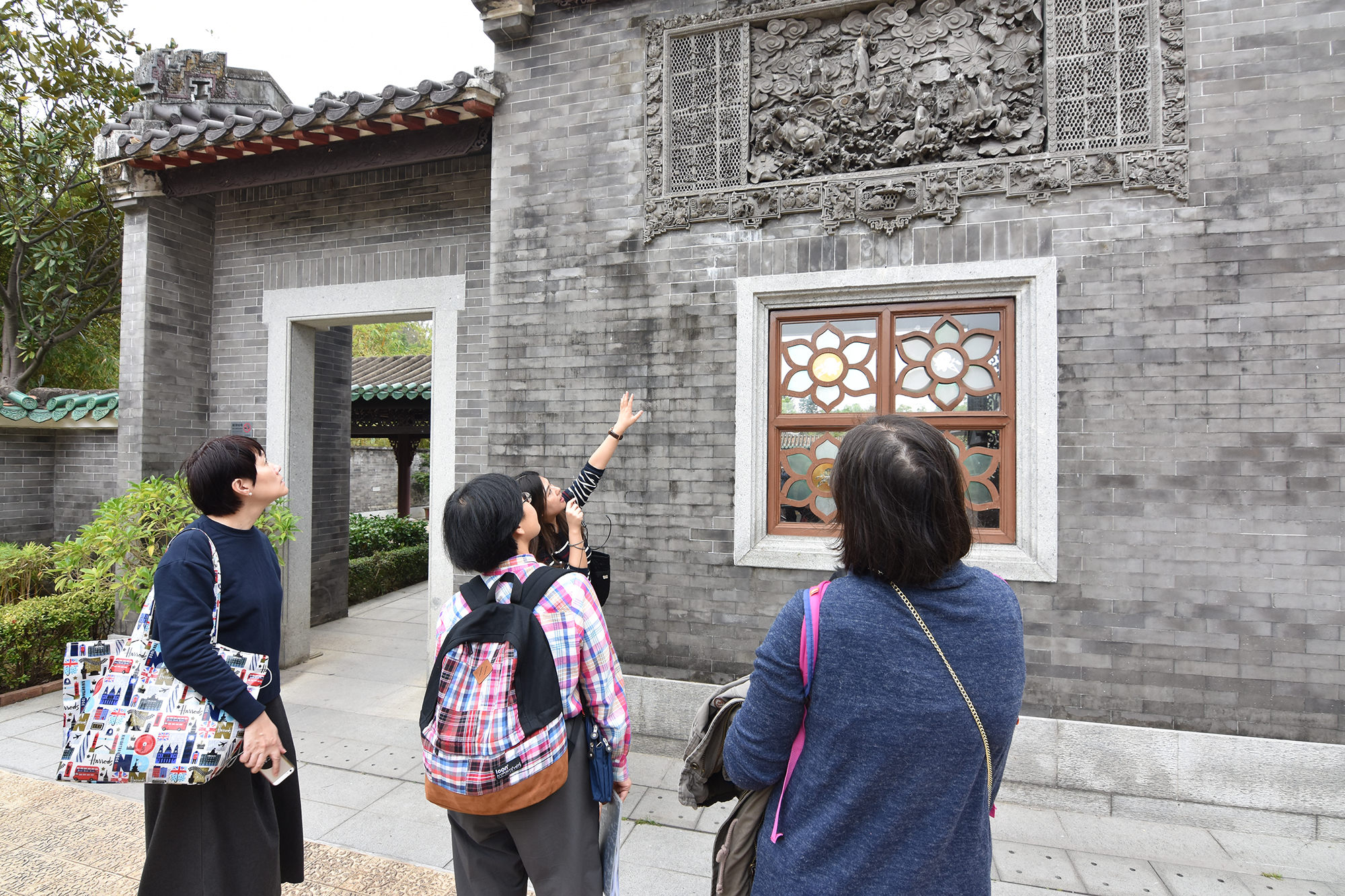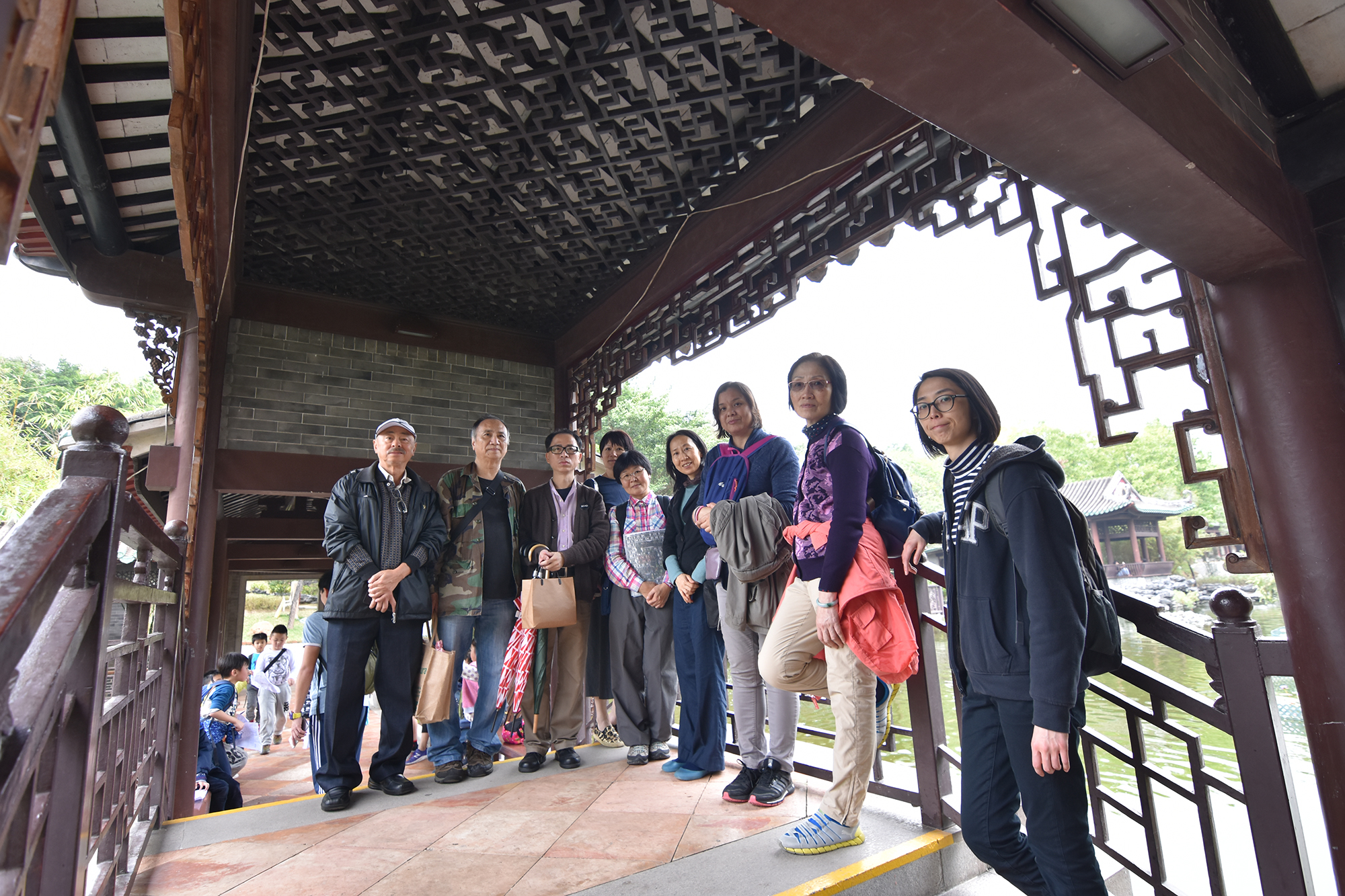 Through the comprehensive and content-rich half day "R Scheme" tour, participants could gain a deeper understanding of the history of Sham Shui Po and the concept of revitalization. See you next time!