2017 YHA YOUTH CULTURAL EXCHANGE TOUR - TAIWAN
Organized by the Taiwan YHA, the "2017 YHA Youth Cultural Exchange Tour – Taiwan" was successfully held in Taipei and Hualien from 24 to 27 August 2017. Twenty five youngsters from Hong Kong, Taiwan and China joined to discover the beauty of nature and the culture of Taiwanese aborigines. Participants grasped the preservation and innovation effort of the minority groups and their culture through a series of rural cultural activities and discussions.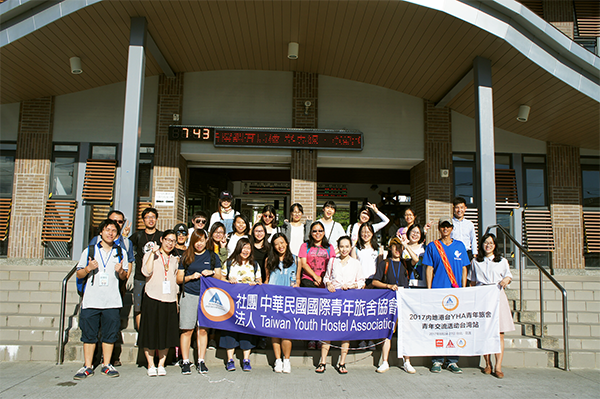 Taiwan Street Food
Nothing better than starting our exchange tour with exploration of Taiwan street food culture at Shilin Night Market. Divided into four teams, led by our dear Taiwanese youth, participants were running around the Night Market to complete tasks by searching for various snacks and eatery, and challenging themselves at the game booths. Friends from Taiwan also proudly told us that Taipei never sleeps. Never should you worry about eatery in Taipei as it is home to the highest density of convenience stores in the world. It is not uncommon to see three convenience stores in one 200m street. It is about one store per 2,300 people and you can find hot meals from steamed buns to Japanese or Korean food there.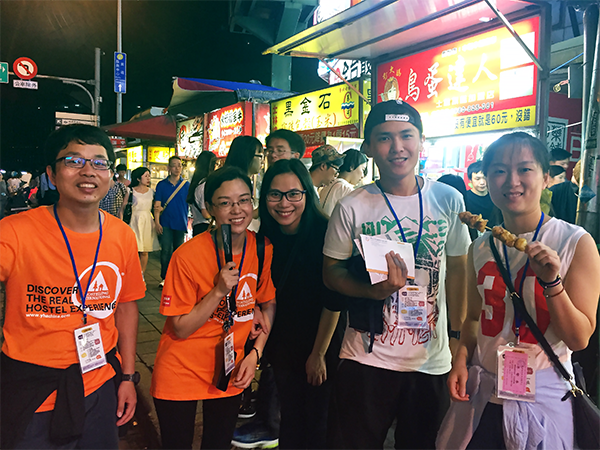 Along the Eastern Coast Line
The isolate island is blessed with incredible travel destinations, from bumper-to-bumper traffic in the city to countless perfect getaways of unique natural beauty. Participants travelled along the eastern coast line, crossing the Central Mountain Range of Taiwan and finally arrived Hualien, Taiwan's biggest country with azure skies, vast Pacific Ocean, boundless rice field and friendly enthusiastic indigenous people.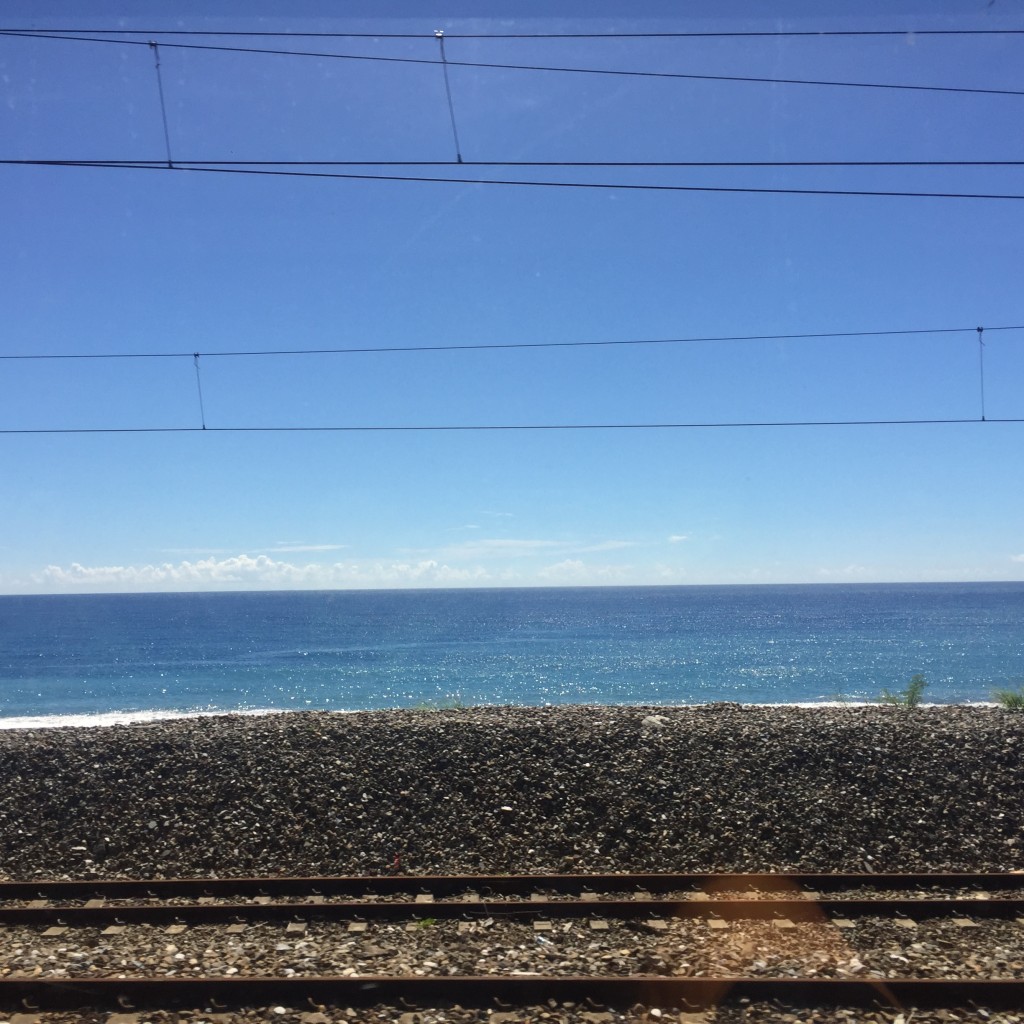 Be the Amis
Amis is one of the Taiwan aborigines which has the largest population. Different from the Chinese families, Amis females are the decision makers in ones' household. Mothers in the families will thread and tailor clothes with unique pattern representing their own clan for their children. Participants had a chance to learn to knit themselves a headband, a bag and a belt. Although most participants did not have much experience on sewing, however all of them had finished their own handmade products under the wholehearted teaching from our instructors. Not only did they make their own accessories, participants also tried on tradition bright red clothes and were invited to the Harvest Festival.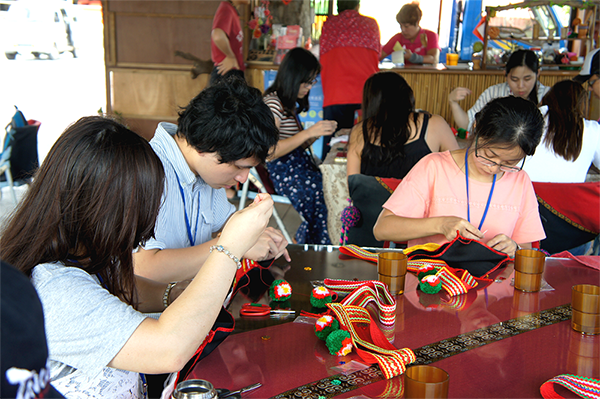 Ilisin – Harvest Festival
Harvest Festival (ilisin) is the most important festival for the Amis. Dressed up with the tradition clothes, all the Amis would gather to sing and dance to celebrate the harvest and pray to the ancestral gods for bumper grain harvest in the coming year. Participants were lucky to be invited to join in the annual festival. Holding hand in hand in a big circle, everyone sang loudly with simple movements like walking, running and jumping to praise. More than laughter and celebration, they participated with a serious and contrite heart, respecting their ancestors and creating new life.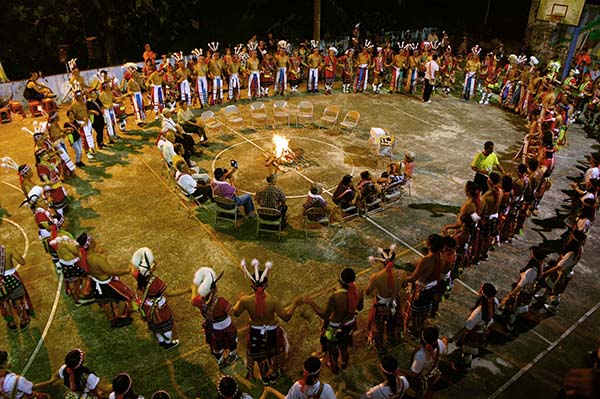 A Unique Cultural Exchange Experience
In order to enrich their understanding in preservation and innovation of the ethnic groups and their culture, participants prepared presentation about different cultures in Hong Kong, Taiwan and China. Through sharing and discussions, youngsters had in-depth exchange and learnt to appreciate the diversity of culture and thoughts between one another.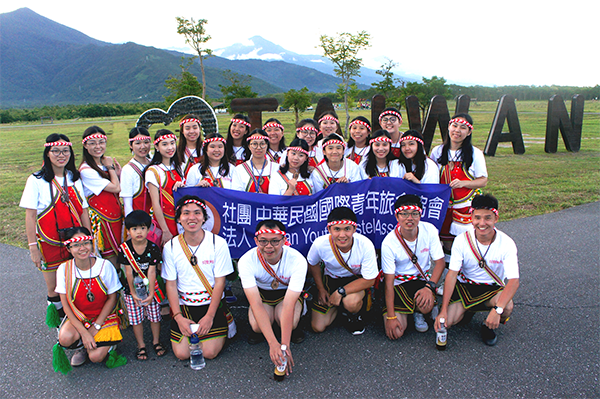 YHA Youth Cultural Exchange Tour
YHA Youth Cultural Exchange Tour is a three-year activity, which had first taken place in Hong Kong in the summer of 2015. The success in this year program has marked the end of the three-year activity. In the coming 2018, a new cycle of YHA Youth Cultural Exchange Tour will be held again in Hong Kong by Hong Kong Youth Hostels Association. Please stay tuned and join us to enjoy the variety of life.