DINO-THEMED ROOM


YHA NGONG PING SG DAVIS YOUTH HOSTEL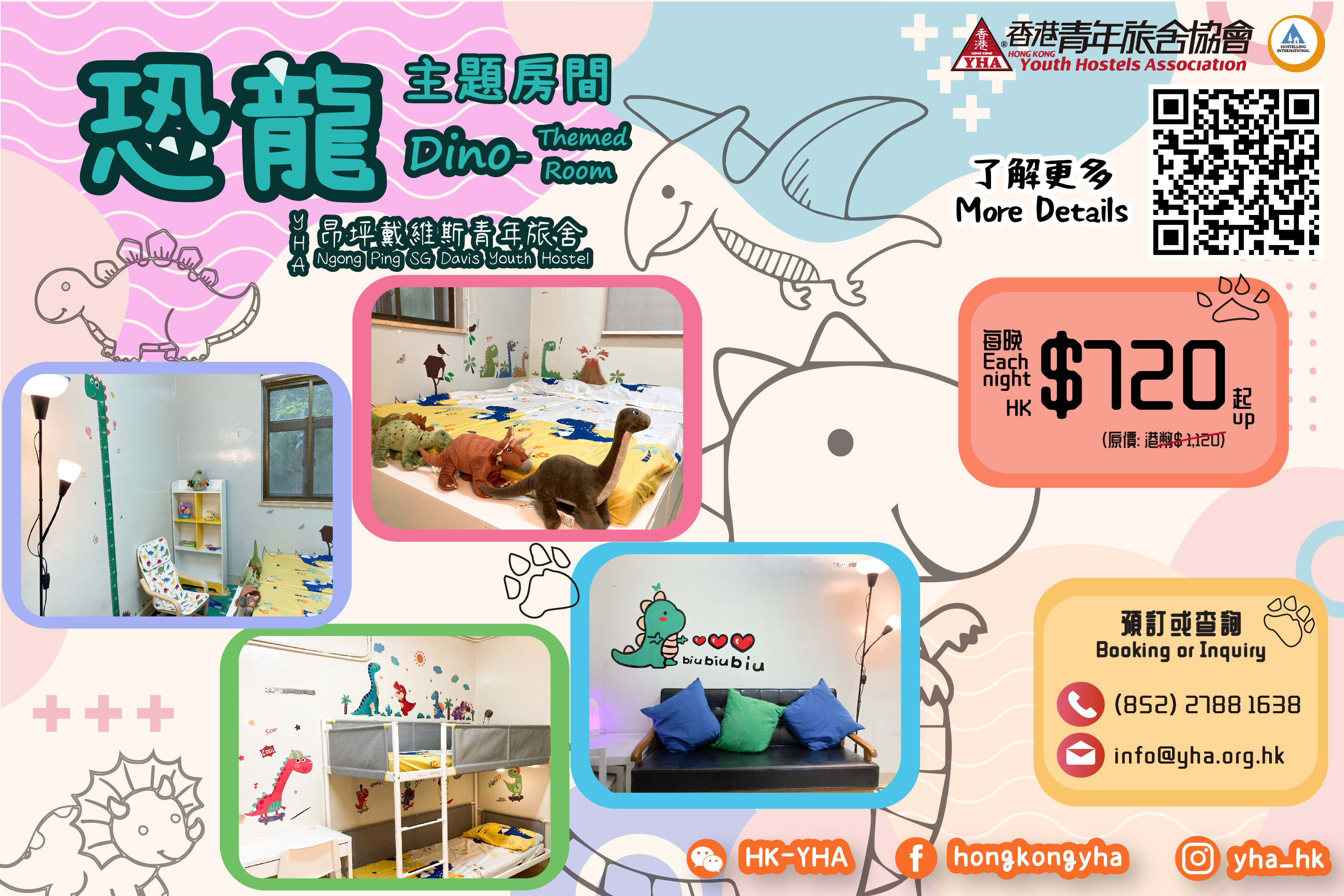 In YHA Ngong Ping SG Davis Youth Hostel, with the decorations, you and your family will be surrounded by the most "feared" predators ever, feel like you have been catapulted back to the past. The dino-themed room features bed sheet, pillowcase and family fun. Come experience the room with friends and family!
Book Now
Terms & Condition:
The check-in time is from 4pm to 10pm; while the check-out time is from 9am to 11am the next day.
No eating or drinking is allowed inside the room or dormitory.
No smoking is allowed in any areas of the hostel.
Different decorations and gaming facilities are equipped in the room, guests must follow the guideline and should not move or pull any of them without authorization to prevent accidents or damages. The props and gaming facilities must be used inside each room only and guests should not take them out from the room. Please contact hostel staff to assist if necessary.
In case of causing any damages or losses of the decorations and props, the following compensation fee will be charged:
Decorations
Wall Tapestry: HK$200 each
Wall Paper: HK$200 each
Bookcase: HK$200 each
Bed Sheet: HK$200 each
Pillowcase: HK$200 each
Other Decoration: HK$100 each
 Gaming Facilities
Animal Balance: HK$200 each
Redzoo Funny box: HK$200 each
Push Pop Bubble Dinosaur Fidget Sensory Toy: HK$200 each
Pop-up Pirate: HK$200 each
Dinosaur Dentist: HK$200 each
Guests are required to read and follow this "Point to Note", otherwise the hostel has the right to refuse or terminate the stay of the guests immediately.
HKYHA has the right to amend any details of this "Point to Note" without prior notice.
HKYHA has the sole and final decision in case of any disputes.