[NEW MEMBERSHIP BENEFIT] – ECOTRAVEL GEOPARK TOURS


STARTING TODAY, JOIN US IN R2G GEOPARK ONE-DAY TOURS AT DISCOUNTED PRICE HK$380/PERSON (ORIGINAL PRICE: HK$438)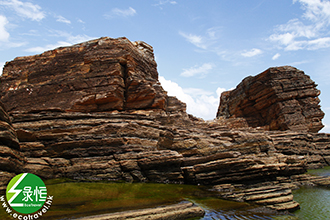 We all agree, that Hong Kong is a city of surprises. On one side, we have complex blocks of skyscrapers, but on the other side, there exists a stunning "Hong Kong Global Geopark of China" where you will be astonished by strange rocks and spectacular scenery.
Starting today, join us in R2G Geopark one-day tours at discounted price HK$380/person (Original price: HK$438) by presenting your valid YHA membership.
Simply enroll online and confirm your member identity with staff at 3105 0767.
Tour details:
R2G Geotour to Northeast Sedimentary Rock Region of Hong Kong Geopark (first Sunday of each month)
http://www.ecotravel.hk/tourTR_0000304__en.html
R2G A 400 Million Year-Geological Journey (3rd Sunday of each month)
http://www.ecotravel.hk/tourTR_0000305__en.html
Not yet a member? Join us now to admire the amazing natural beauty!