HOUSE 41 VALENTINE'S DAY MENU


DOUBLE SWEET TREATS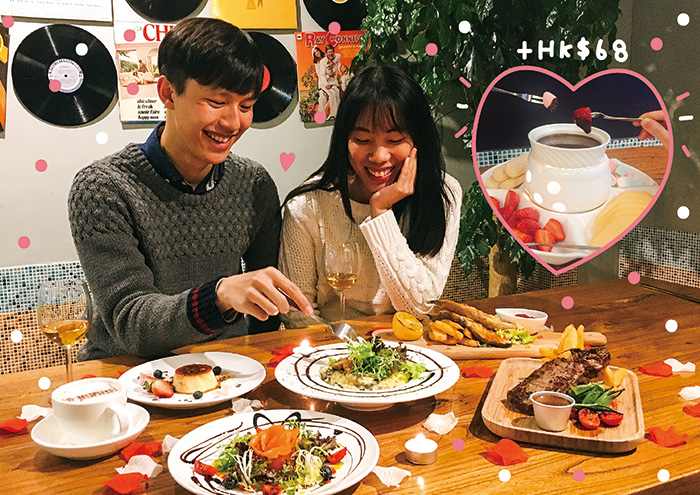 The best gift to have would be spending the time with the one you love on Valentine's Day. YHA Mei Ho House Youth Hostel is offering a Valentine's Day Menu for you to celebrate this special day with your lover!
Valentine's Day Menu
Appetisers
Smoked Salmon Salad
Soup 
Soup of the Day
Main Courses
1.Risotto w/ Pan-Fried Goose Liver & Mushroom  —HK$128/set—
2.Pan-Seared Halibut w/ Pesto Tomato Sauce  —HK$118/set—
3.USA Ribeye (Choice) w/ Red Wine Gravy —HK$178/set—
Desserts
Creme Caramel
Available after 6pm on 14 Feburary 2018.
Chocolate Fondue
The origin of chocolate fondue is still argueable, with some sayings that the actual point of origin is Swizeland, while believing the chocolate fondue is a creation of a Swiss chef working in New York at the Chalet Suisse restaurant in the 1950s. Nevertheless, chocolate fondue has now been a favored dessert for special occasions all around the world.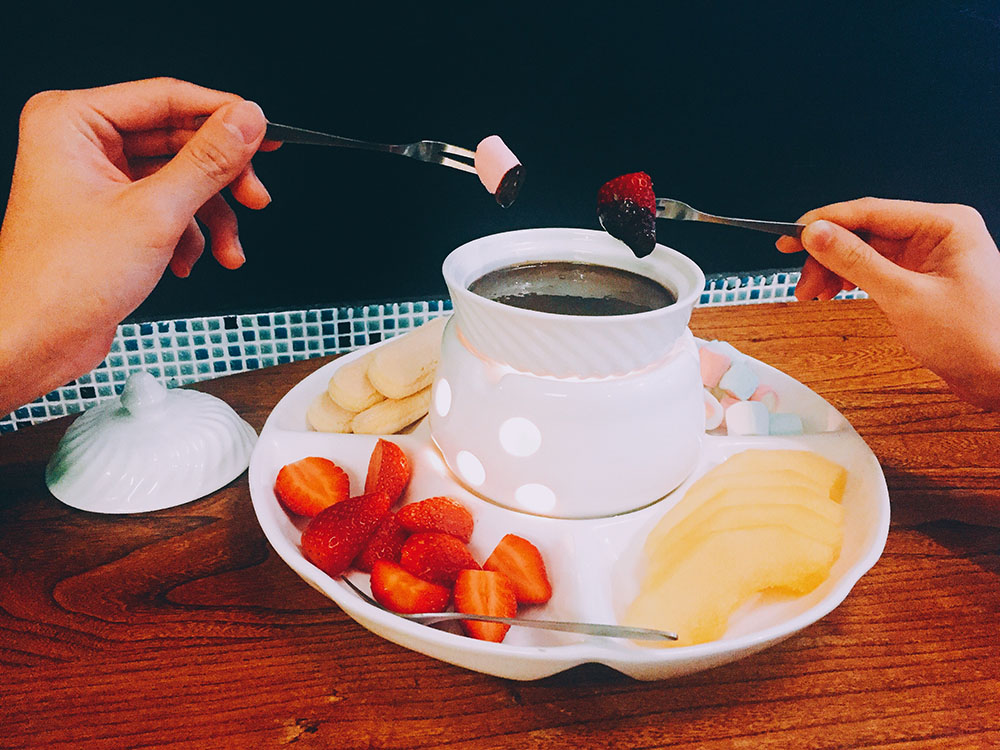 Fruits and snacks for dipping: 
Strawberries
Melon
Marshmallow
Savoiardi
— HK$88/set —
*In-house guests or guests who have ordered Valentine's Menu can add HK$68/set for the chocolate fondue.
Available everyday from 12pm.
HOUSE 41
Opening Hours: 7am – 11pm
Address: G/F, YHA Mei Ho House Youth Hostel, Block 41, 70 Berwick Street, Shek Kip Mei
Tel: 3728 3454