DANCE STUDIO PACKAGE


YHA MEI HO HOUSE YOUTH HOSTEL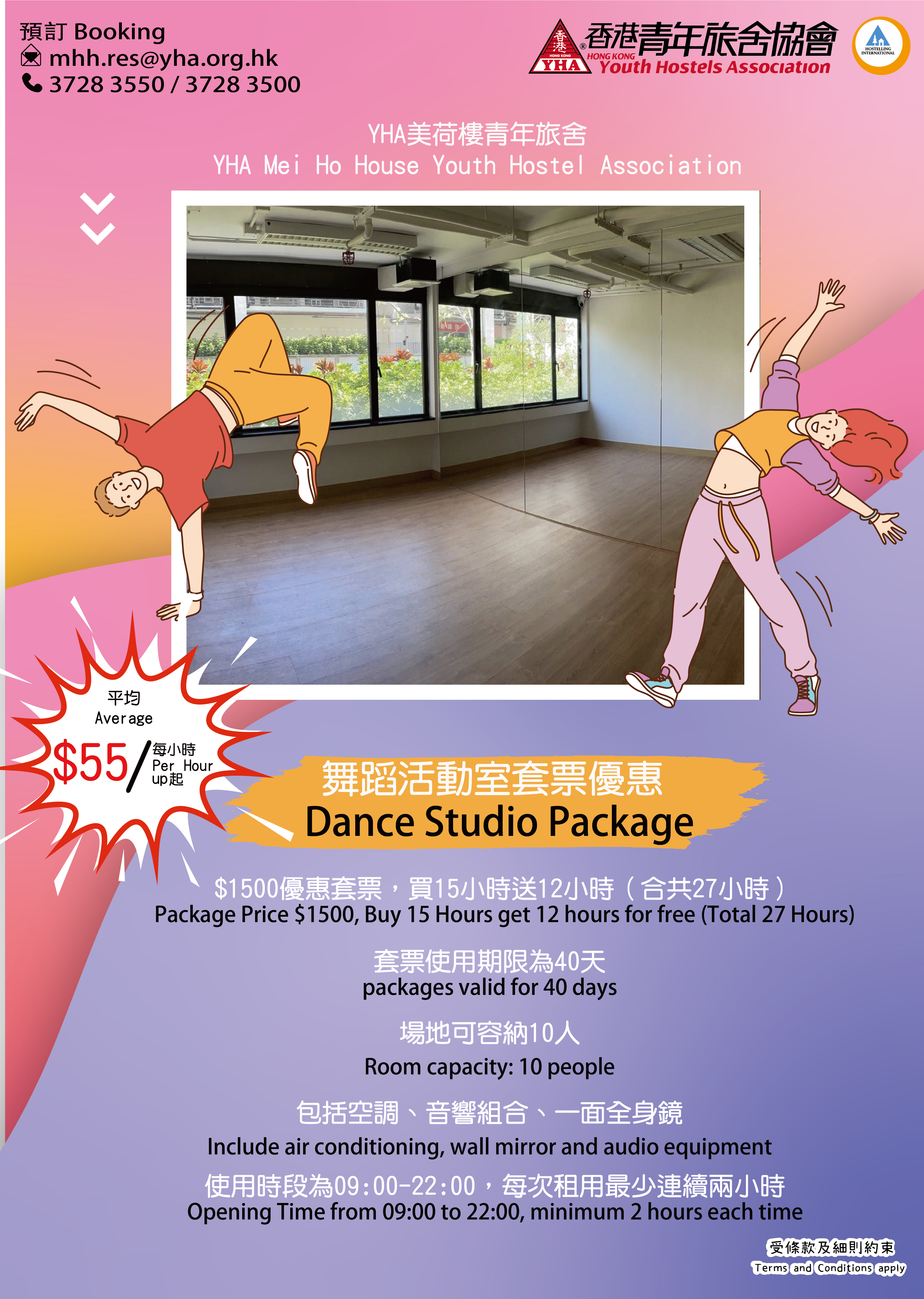 The new dance studio package offers you a package price of $1500 to get total 27 hours of private space, which is as low as $55 per hour! The validity of the package is 40 days that allows you to flexibly arrange your time! Don't miss the package offer and book now!
Dance Studio Information:
Area: ~180 sq. ft (~18ft. X 10ft.)
Ceiling height: ~2.2m
Air conditioned and remote controlled curtain available.
Room capacity: 10 people.
All prices include air conditioning, wall mirror and basic audio equipment
Extra 10% discount on catering service of Garden at Mei Ho Cafe.
Booking and Inquiry: Call 3728 3550 / 3728 3500 (YHA Mei Ho House) / email to [email protected]
Terms and Conditions
The package is available till 30 November 2022
The package is valid for 40 days (starts from the date of purchase)
The rental hours are from 9:00am to 10:00pm daily. A minimum of 2 consecutive hours are required for each reservation.
Reservations must be made at YHA Mei Ho House Youth Hostel by e-mail.
At least 7-day advance reservation is required and subject to availability.
The unused time section can be accumulated if guests buy a new package before the original package expires.
Click here to check the rules and regulations