(CHEK KENG) 6-PERSON PRIVATE KAYAKING PACKAGE (NOV – DEC 2023)


YHA BRADBURY HALL (CHEK KENG) YOUTH HOSTEL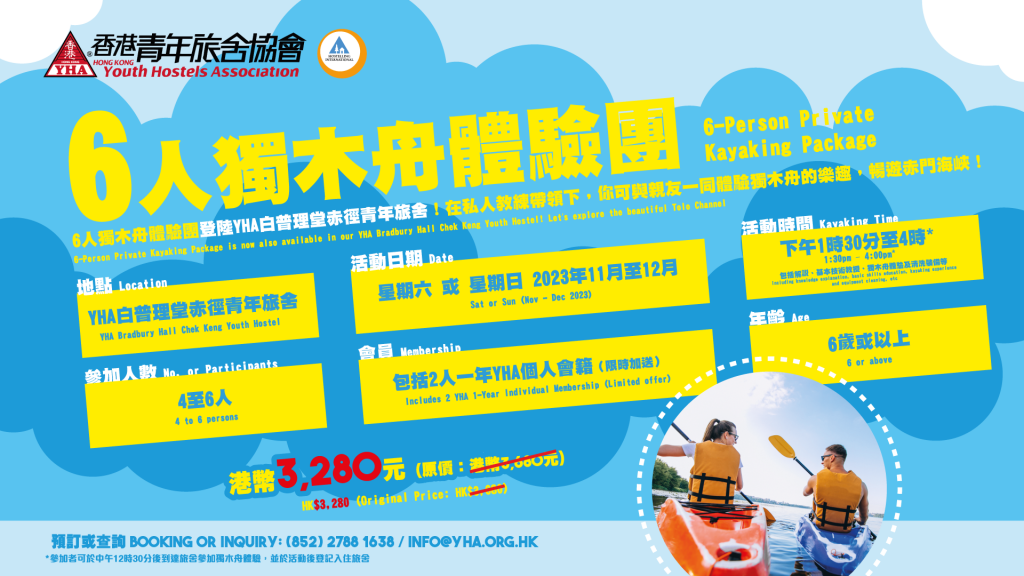 6-Person Private Kayaking Package is now also available in our YHA Bradbury Hall Chek Keng Youth Hostel! Let's explore the beautiful Tolo Channel (also known as Chek Mun Hoi Hap) and enjoy kayaking with your besties under the guidance of a private coach!
The package price is HK$3,280 only, and you can have a 2.5 hours experience of kayaking for a maximum of 6 participants! Besides, you can stay in a Private Dormitory Room for 1 night!