SUNSET KAYAKING EXPERIENCE (JUL-SEP)


YHA BRADBURY JOCKEY CLUB TAI MEI TUK YOUTH HOSTEL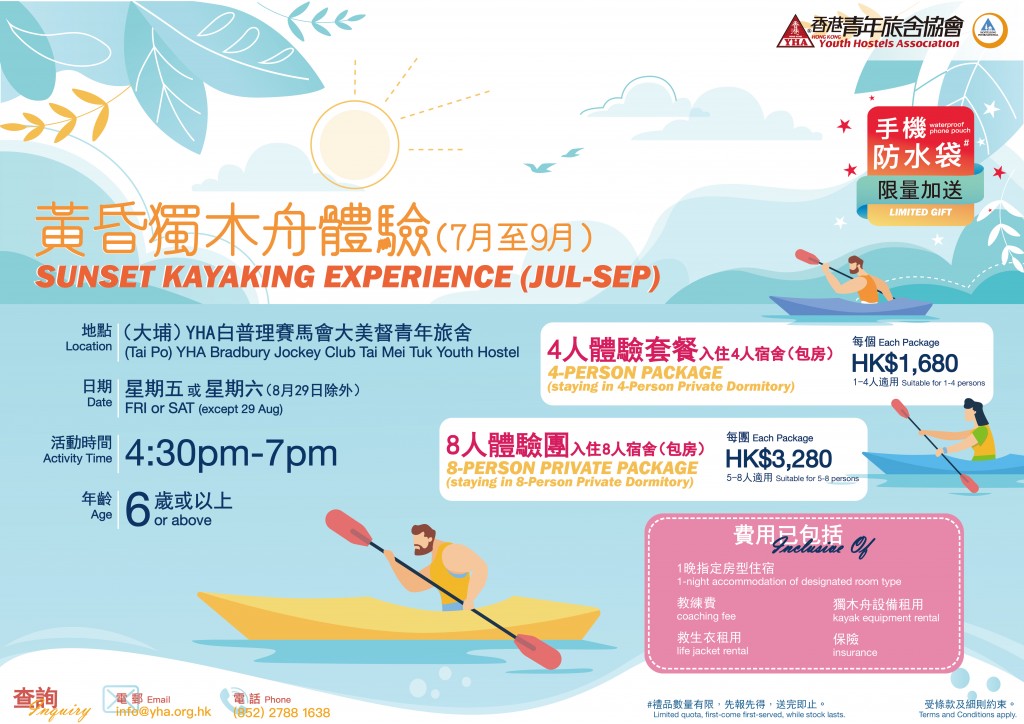 It's summer time that you should try out some exciting water sports! Sunset Kayaking Experience is now available in our YHA Bradbury Jockey Club Tai Mei Tuk Youth Hostel, letting you to have fun with you friends or family together. Under the guidance of professional coach, you will discover the Plover Cove and enjoy the wonderful sunset!
You may register for a package for 4-person at HK$1,680 or a private package for 8-person at HK$3,280, click below to register or learn more!