TAI MEI TUK PRIVATE KAYAKING PACKAGE


YHA BRADBURY JOCKEY CLUB TAI MEI TUK YOUTH HOSTEL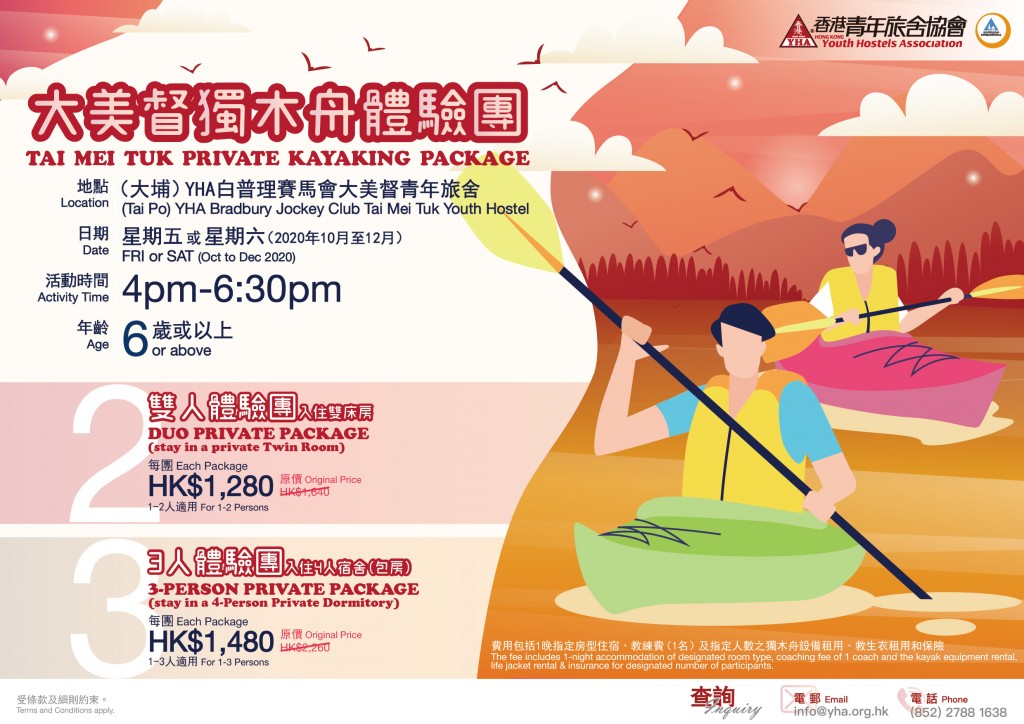 Let's have fun with your friends or family together at our YHA Bradbury Jockey Club Tai Mei Tuk Youth Hostel by joining the private kayaking experience! Under the guidance of a private coach, you will discover the Plover Cove and enjoy the wonderful sunset!
The Duo Private Kayaking Package is now available at a package price of HK$1,280; while the 3-Person Private Kayaking Package is available at HK$1,480. Both include a 2.5 hours experience of kayaking for designated number of participants and 1-night accommodation of specific room type!
Book now by clicking the buttons below!