(TAI MEI TUK, TAI PO) 3-PERSON PRIVATE KAYAKING PACKAGE - ADDITIONAL SUNDAY & MID-AUTUMN FESTIVAL PERIOD


YHA BRADBURY JOCKEY CLUB TAI MEI TUK YOUTH HOSTEL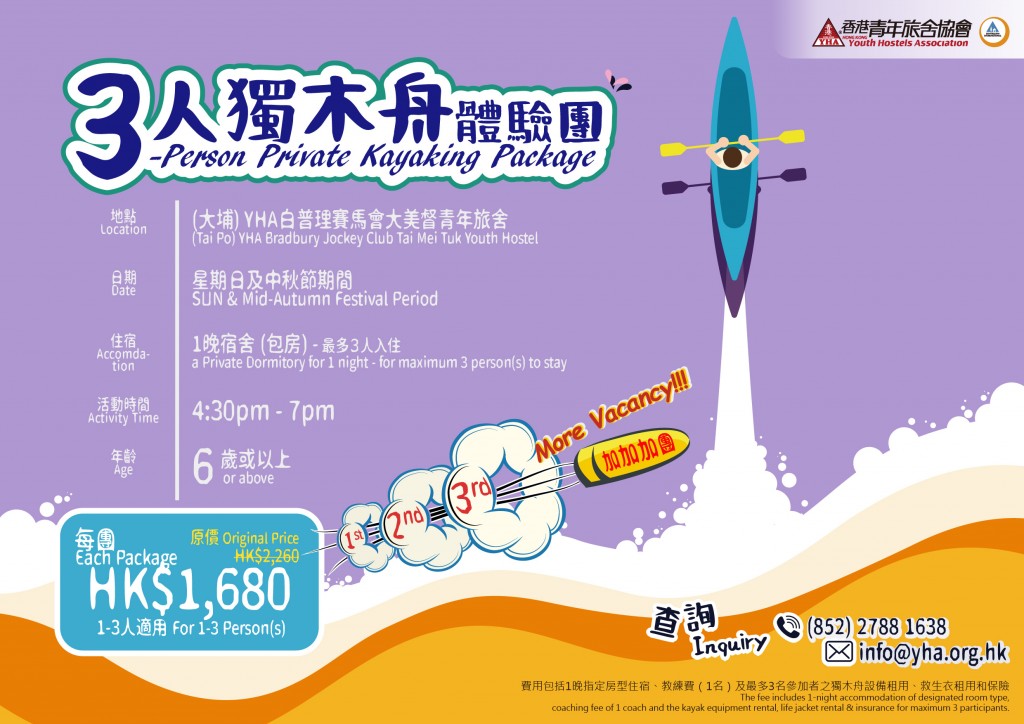 3rd time extra promotion! Let's have fun with your friends or family together by booking the 3-Person Private Kayaking Package at our YHA Bradbury Jockey Club Tai Mei Tuk Youth Hostel! Additional vacancy is now available in Aug & Sep (designated dates only) at price of HK$1,680, which include a 2.5 hours experience of kayaking for maximum 3 participants and 1-night accommodation in our Private Dormitory (for maximum 3 person(s) to stay)!