Apart from accommodation services, we also provide various hostel facilities for public rental. Details are as follows:
Rooftop Garden
Zone A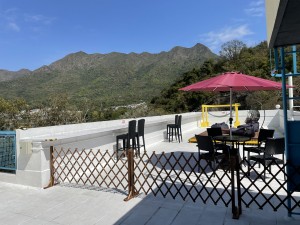 Zone B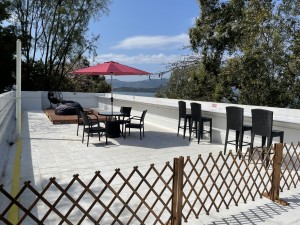 Hour

Zone A

Zone B

Zone C
16:00-22:00

(Overtime HK$150/hr)

Weekday / Weekend
HK$600
HK$600
 Public Area
16:00-22:00

(Overtime HK$400/hr)

 Weekday / Weekend
HK$1800 (Full Zone)

Remarks:      

1.          Rooftop Garden total area:~304 m² / Zone A Area: ~103 m² / Zone B Area: ~103 m²

2.          Maximum capacity for Zone A or B: 12 people/ Maximum capacity for Full Zone booking: 24 people.

3.          Each BBQ pack (for 2 persons) costs HK$300 and require 7 days advance reservation

Free Barbecue Pack (For 2 persons) includes the following:

 Pork chop x 2 pieces
 Chicken wing x 6 pieces
  Beef/Cuttlefish ball x 8 pieces
Chicken franks x 4 pieces
 Coal x 1 bag
  Honey x 1 bottle
Barbecue fork x 2 pieces

Facilities:

Rooftop Garden private BBQ area
BBQ Stove
Private kitchen sink
Shared fridge
Outdoor hanging chair
Beanbag
Parasol and outdoor table and chairs
YHA also provides "Rooftop Garden BBQ X Camping Package (Bring Your Own Tent For 1-4 Persons)", click here for more information.
How to Book?
Terms & Condition:
Limited quota, first-come first-served.
Only guests who have reserved accommodations can book the Rooftop Garden. Each member of individual membership can bring a maximum of three non-members to stay in the Rooftop private BBQ area but additional day camp/ evening camp fee will be charged per-person.
The rental hours of the rooftop area are from 4:00pm to 10:00pm daily.
Guests must notify hostel staff at least 2hrs before the original end time to extend the rental hours. Any overtime will incur an extra charge per hour. A duration less than an hour will be counted as one hour.
Reservation can be made via official website, by calling (852) 2788 1638 or sending email to 

[email protected]

. Direct booking at hostel is not accepted.
Once the reservation is confirmed, no amendments or cancellations are permitted and all reservation fees is non-refundable.
Dogs are allowed in the rooftop area but the dogs should always be kept on a leash. Guests are solely responsible to the harms/injuries caused by the dogs. YHA shall not be held responsible for any accidents and/or personal injuries caused to the visitors.
Please do not relocate the equipment inside the rooftop area unless with prior permission. Guests should also keep the area clean otherwise a cleaning fee of HK$500 will be charged.
Guests should be held liable for any loss or damage of equipment and/or facilities of the Rooftop area.
Guests must comply with the instructions given by hostel staff. HKYHA reserves the right to amend the above rules and regulations without prior notice.