EXCLUSIVE PRIVATE GROUP TOUR (SUSPENDED)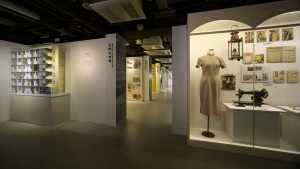 Target:
Any organizations
Maximum number of participants:

50 persons
Sessions:
Monday (except public holidays):
10:00-11:00
11:15-12:15
14:30-15:30
15:45-16:45
Tuesday to Sunday and public holidays:
17:00-18:00
Charges:

Admission fee:
HK$20/head (*Waived for in-house guests)
Guided tour service:
HK$30/head
Minimum charge:
HK$1,000 per group (If the total charge is less than HK$1,000 after admission fee is waived, the minimum charge is remain effective.)
All the revenue will be used for daily operation, repair and maintenance of the museum and artifacts.
Language:
Cantonese, English, or Mandarin
Application form: Temporarily suspended

Application period:
For reservations on or before 30 June 2020, please submit the applications from at least 3 week and at most 2 months in advance of the intended date of visit.
Starting from 1 July 2020, the applications can be made from at least 2 week and at most 6 months in advance of the intended date of visit.
Applications will be processed on a first-come-first-served basis.
Submission Method:
Email (Recommended):

[email protected]

Fax: 3755 4378
Mailing address: YHA Mei Ho House Youth Hostel, 70 Berwick Street, Sham Shui Po, Kowloon
Applicants will receive our replies by email. Please make sure the email is written clearly on the application form. If no reply is received 5 days after the application, please check your spam mailbox or contact our staff as soon as possible.
Notice:
To avoid any misunderstanding, applicants are suggested to send out invitations to the targeted audience upon receiving the confirmation letter from Heritage of Mei Ho House.
Parking lots are not available at YHA Mei Ho House Youth Hostel. Coaches (24 seats or less) are allowed to pick up or drop off visitors at the hostel's main entrance
For any inquiries, please contact us by phone (852) 3728 3544 or by email at [email protected].