YHA MEI HO HOUSE YOUTH HOSTEL RESERVATION ARRANGEMENT


(UPDATED ON 11 AUGUST 2020)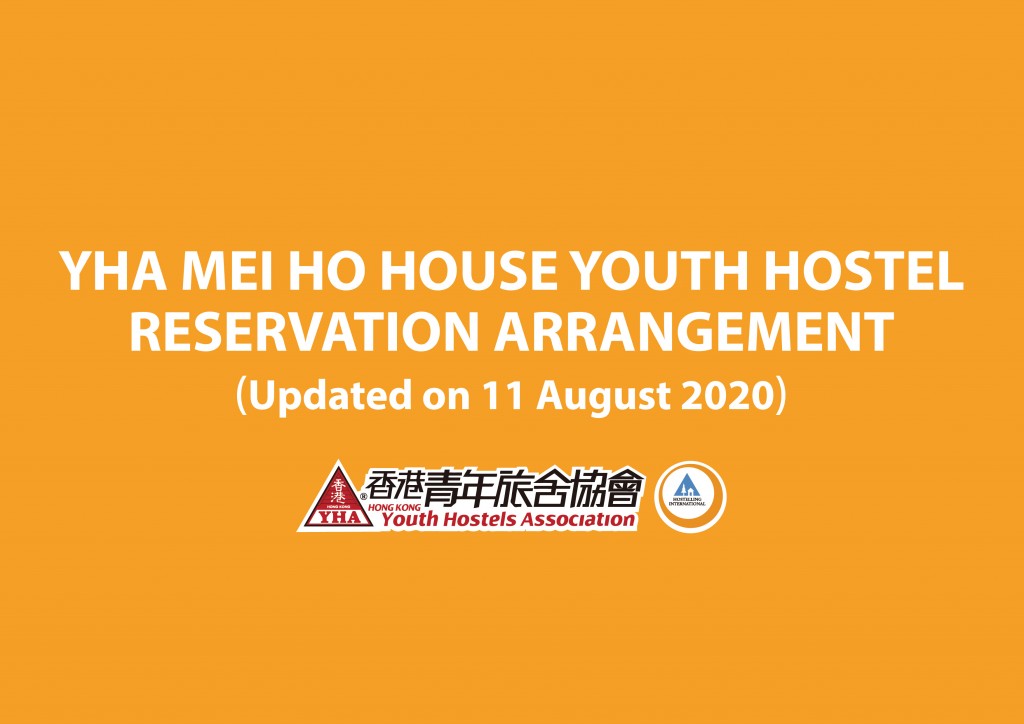 In response to the latest situation, YHA Mei Ho House Youth Hostel will temporarily suspend all the new reservations with staying period on or before 20 August 2020 from today onwards. Former reservations with staying dates on or before 20 August 2020 will not be affected as long as the guests follow the number of persons allowed in group gatherings (equal to or below 2 persons). However, in order to ensure the health and safety of our guests and staff, the hostel will not accept the staying of any guests who are undergoing quarantine or wearing the "quarantine electronic wristbands"; or who have contact with a probable/confirmed case of COVID-19 in the past 14 days.
For inquiry, please send email to [email protected] or call 3728 3550 / 3728 3500. We truly apologize for any inconvenience caused.
Hong Kong Youth Hostels Association
11 August 2020