(CHEK KENG, SAI KUNG) COZY PRIVATE KAYAKING PACKAGE - NEW LOCATION! (NOV TO DEC)


(SAI KUNG) YHA BRADBURY HALL CHEK KENG YOUTH HOSTEL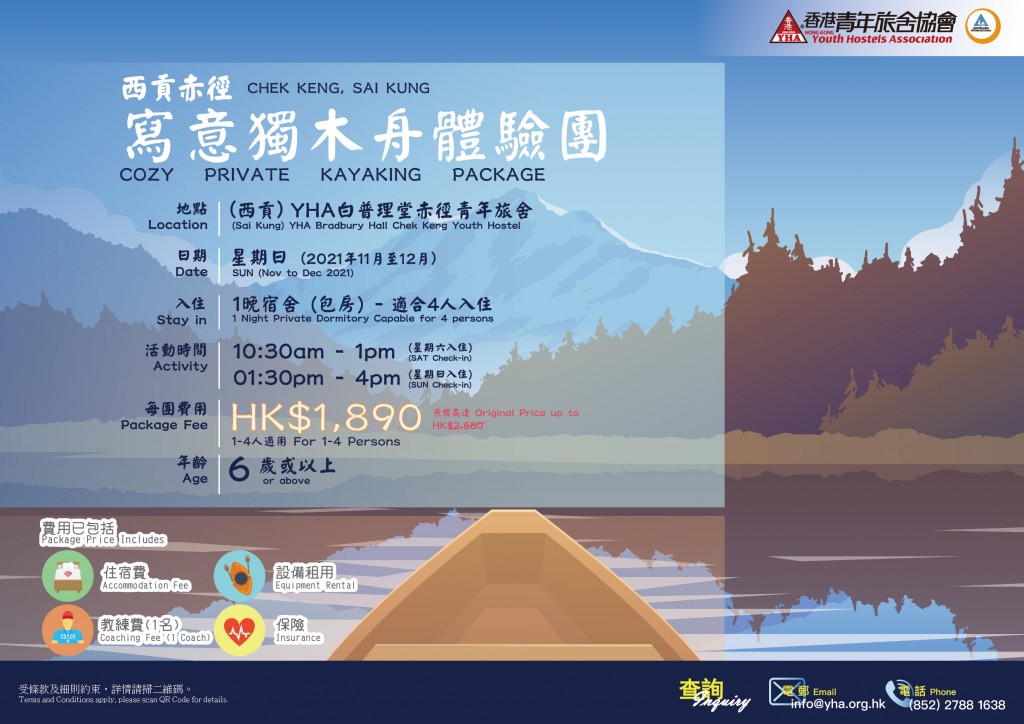 New location for Private Kayaking Package! Let's have fun with your friends or family together by booking the new COZY Private Kayaking Package at our YHA Bradbury Hall Chek Keng Youth Hostel! The new package is now available in Oct to Dec (designated dates only) at price of HK$1,890, which include a 2.5 hours experience of kayaking for maximum 4 participants and 1-night accommodation in our Private Dormitory (for maximum 4 person(s) to stay)!