HOSTELS RESERVATION ARRANGEMENT (UPDATED ON 20 FEB 2020)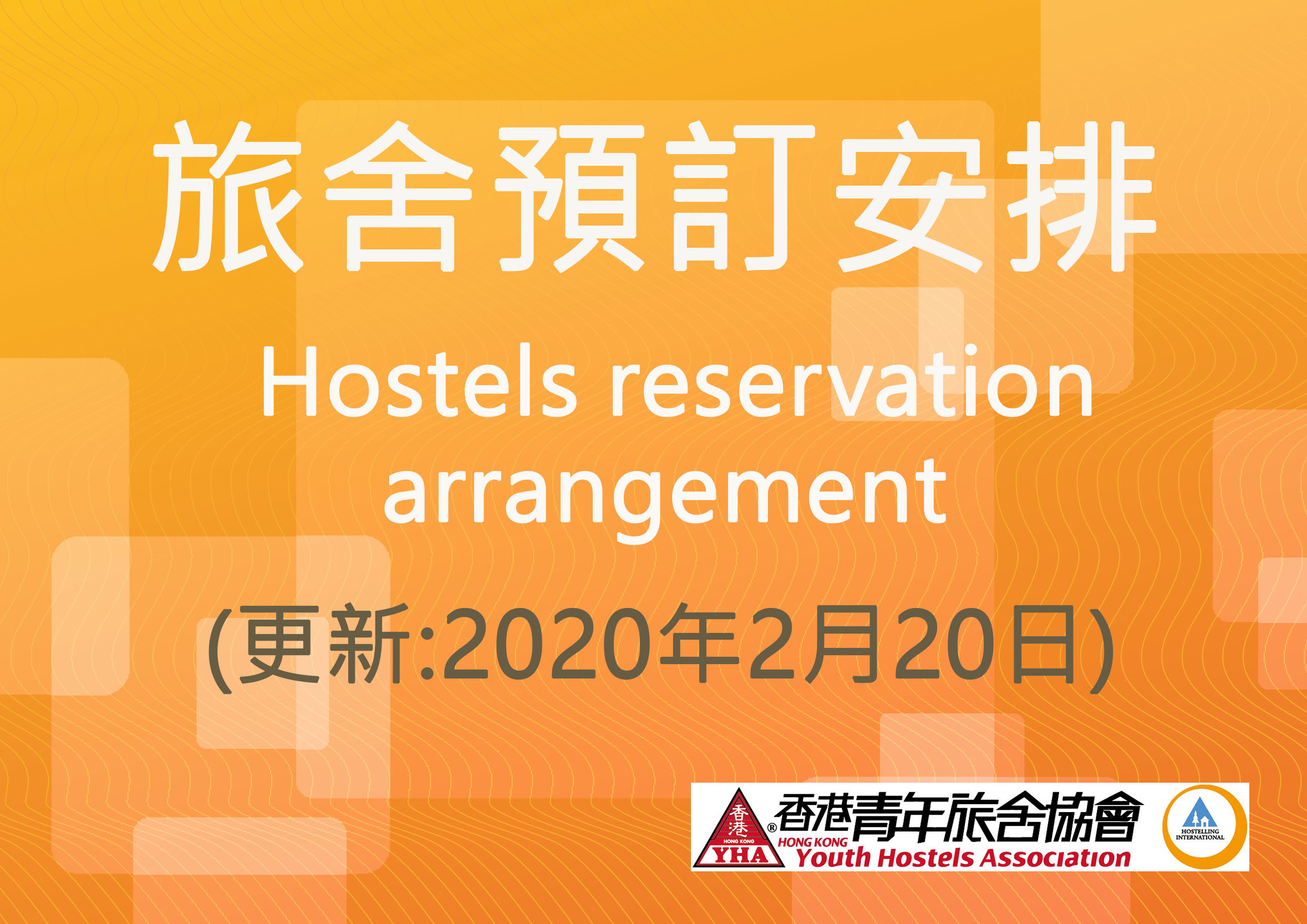 HOSTELS RESERVATION ARRANGEMENT (Updated on 20 Feb 2020)
We have been closely monitoring the status of coronavirus disease to ensure the health safety to our guests and staff. After assessments, we decided to reopen reservation for seven hostels that check it on or after 1 Jun 2020. Suspension of new reservation with staying period on or before 31 May 2020 is maintained, meanwhile former reservations with stay dates fall into the said period will not be affected.
In addition, public facilities in all hostels will have the above same arrangement. We apologize for any inconvenience caused.
Hong Kong Youth Hostels Association
20 Feb 2020