(Tai Mo Shan) Sze Lok Yuen Hostel
Located at over 600 metres above sea level on the slopes of Hong Kong's highest mountain,Tai Mo Shan, this youth hostel has commanding views over an extensive area of the central New Territories. Backpackers who love hiking can enjoy walking sections of the nearby 100km long MacLehose Trail and enjoy the green mountains and views of the city below. If timing is right, hikers may even get the chance to catch sunrise from the cumulus clouds or a rare glimpse of frosty winter scenes in this semi-tropical territory. A new common room, which is free of charge and open within hostel opening hours, is now available to provide more recreational space for guests.

Address:
Tai Mo Shan, Tsuen Wan, N.T.
Tel:
(852) 2488 8188
Check-in Time:

Sunday to Friday & Public Holiday:16:00 - 23:00
Saturday & Public Holiday Eve:15:00 - 23:00

Advance reservation is highly recommended. Please contact the hostel direct for check-in within 3 days. Please note that all hostellers, except groups that booked Day Camp, are required to leave the hostel during Hostel Closing Hours (detailed Hostel Closing Hours here) to facilitate hostel regular cleaning. We are sorry for any inconvenience.
No. of accommodations
| | |
| --- | --- |
| Dormitory beds | Campsite capacity |
| 84 | 50 |
Facilities
Suitable for families

Individual beds

Group accommodations

Multi-purpose room

Wi-Fi

Air-conditioned

BBQ site

Self-service kitchen, Campsite
Nearby attractions
Hiking trails, tourist information centre, lookout, sunrise and star watching
Transportation
Bus
KMB bus no. 51, please

click here

to search for bus schedule and fee.
FAQ
1 How do I get to the hostel?
The cheapest way: Take bus no. 51 from the bus stop under the footbridge on Tai Ho Road, Tsuen Wan (Tsuen Wan MTR Station exit A) to the junction of Tai Mo Shan Road and Tsuen Kam Road. Then walk along Tai Mo Shan Road for about 60 minutes until you are near the peak. Walk past a car park, turn right into the footpath and walk about 10 minutes to the hostel.
Please click here to search for the schedule and fee of the bus no. 51, and browse here for MTR details.
The quickest way: Take an urban taxi (red taxi) directly from Tsuen Wan to Sze Lok Yuen. (Taxi fare about HK$80 per journey)
2 Can I smoke on the hostel premises?
Smoking is strictly prohibited on the hostel premises to make sure hostellers always have fresh air to enjoy.
3 Does the hostel offer left luggage service?
The hostel offers lockers. Hostellers can bring a small lock to keep their personal belongings safe.
4 If I have rented a bed, can I stay in the same room with my family and friends?
Beds are divided into male and female dormitories. The beds will be allocated by the hostel manager upon check-in.
5 If I would like to camp outdoors, can I rent a tent from the youth hostel? Can I use the hostel facilities?
Outdoor campers must bring their own tents and cooking utensils. They are welcome to use the hostel facilities, such as toilets and shower, with the exception of the self-service kitchen.
6 Does the hostel provide breakfast or catering service?
In order for hostellers to indulge in the pleasures of cooking and enjoy local food, the hostel does not provide catering service.Hostellers can purchase food in Tsuen Wan.
7 Are there any attractions near the hostel?
Enjoy a view of the western and northern New Territories from Tai Mo Shan Lookout, or admire the sunrise and sunset from there.
Admire the magnificent view of Shek Kong, Kam Tin and Pat Heung and enjoy the beautiful view of the sunset.
Visit places like Tai Lam Country Park and Tai Fu Tsai, or walk along the Acacia confuse trail to Tai Shing Stream, Yuen Kong Au, Grassy Hill and Needle Hill.
Walk to Chuen Lung Village and enjoy Cantonese delicacies and freshly brewed tea in the tea houses there.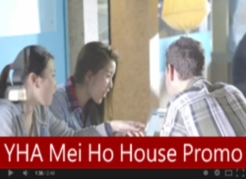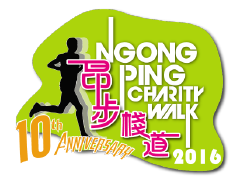 Hong Kong hostels are also available on hihostels.com